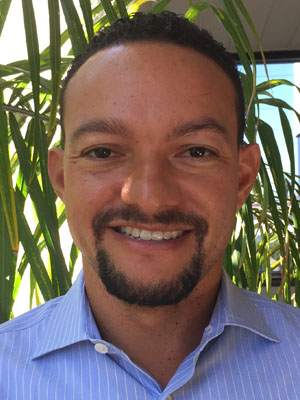 What does being one of Pepperdine's 40 under 40 honorees mean to you?
Pepperdine has produced many amazing graduates and to be among the 40 under 40 is an absolute honor. Pepperdine forges individuals who instill high-levels of moral aptitude, academic excellence, work ethic, and community service. To be listed among some of the greatest who have graduated from such a prestigious school is humbling and inspiring all at once.
Describe your success:
Success for me is defined by my ability to serve. I have worked hard my entire life and feel the most fulfilled when I am able to give and serve others. Whether my gift is a hug when someone is mourning, a piece of advice when someone needs it, a bit of motivation when someone has paused, time when others don't have it, money when someone can't afford, or professional expertise, I have purpose. I truly believe a life of service is a life with purpose. Service has many forms, and we each have our unique way of giving it, but what's most important is the gift of service.
How does Pepperdine play into your success?
David Viscott said the following statement, and I believe Pepperdine helped me realize this early in my life for which I am very thankful. "The purpose of life is to discover your gift. The work of life is to develop it. The meaning of life is to give your gift away."
Who inspires you and why?
Entrepreneurs because they are leaders that see a need or problem and then innovate to improve the world around them. They are observant, creative, intelligent, and diligent—all at once. We need entrepreneurs around us to improve our world so that future generations may have a platform to improve even further. Entrepreneurs inspire me because they're individuals who take a risk to improve the world around them without any guarantee of anything in return.
What's next for you? What's your five year outlook? What's your ten year plan?
I believe in building a legacy that has longevity, integrity, and value. As a child I was homeless and had very little education until the 7th grade, and because of these hardships, I feel as though I was born without a legacy. So it is my intention to create one for my family and to provide a foundation for many generations to build upon. I intend to lay the foundation for future generations in everything I do, and not just for my own children.
For the years to come, I intend to spend as much time with my children to help instill strong character, clear moral fiber, solid work ethic, and the understanding of service. I will also play an active role through philanthropy by donating time, intellectual capital, and monetary donations. I am currently a board member for Gennext, which is an organization that is actively engaged in pivotal issues affecting future generations. I also intend to stay active in local San Diego charities that benefit foster children and k-12 education for underprivileged children.
Professionally, I intend to grow my companies to provide a valuable service to our clients. And through their success, I will succeed.
What's your secret sauce?
Relationships are essential, and I take the time to develop them even when I don't know where the relationship will go.
How do you prepare for a busy day?
I make a list, and then I visualize completing it.
What is one of your hobbies?
Golf.
What is your favorite quote?
I will GIVE MY ALL TODAY, as whatever I lack in giving today can never be regained.