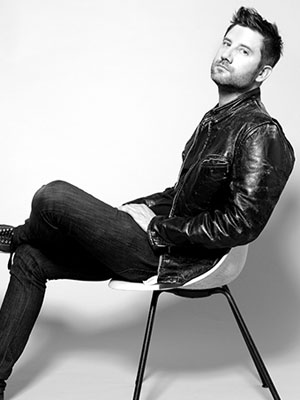 What does being one of Pepperdine's 40 under 40 honorees mean to you?
Pepperdine is an institution that consistently fosters and produces young talent in both the nonprofit and for-profit sectors. So to be recognized by my alma mater among all of these successes is a great honor.
Describe your success:
Each individual has his or her own definition of success. To me, success is not necessarily determined by financial self-worth. Rather, it is determined by self-fulfillment. I'm most fulfilled when helping others, and I have an opportunity to do that through my foundation. To date, we have been a part of helping heroes walk again, building specially adapted homes for amputees, and purchasing life-enhancing rehabilitation and mobility equipment.
How does Pepperdine play into your success?
Had I had not been allowed to establish the Wave of Flags display on campus, the White Heart Foundation never would have been created. In addition, Pepperdine has a great nonprofit program led by Regan Schaffer. The partnerships and great nonprofit minds that she brings into the program are invaluable resources. Though I have been removed from academia for several years now, I still text Regan and her colleagues that I met through the program for valuable nonprofit advice.
Who inspires you and why?
I'm inspired by those individuals that break the mold, think outside the box, and battle all sorts of adversity to achieve their goals. Entrepreneurs and philanthropists like Richard Branson, Bob Kraft, and Elon Musk all have qualities that are worthy of admiration. There are plenty of others whom embody a lot of these great, unique qualities.
What's next for you? What's your five year outlook? What's your ten year plan?
My hope is that five years from now White Heart will have changed the military charity landscape as we know it. The ability to give directly to a warrior without operating costs being deducted will bring a level of transparency to charity that will hopefully force the rest of the nonprofit market to follow suit. The way technology is now, and the way it will improve over the next five years, will leave little reason for nonprofits not to be radically transparent with their funds.
Ten years from now my plans are to expand the White Heart brand to the for-profit market, including, but not limited to, an entertainment production company and clothing line. All of which will be built out of the same fun, rebellious mindset that started the foundation to begin with.
What's your secret sauce?
Peanut M&Ms
How do you prepare for a busy day?
The right amount of sleep.
What is one of your hobbies?
Motorcycle riding.
What is your favorite quote?
Be so good they can't ignore you. –Steve Martin
What profession other than your own would you like to attempt?
Since I was a kid, I always wanted to be the quarterback of the New England Patriots—and I'll always want to be no matter how old I get.