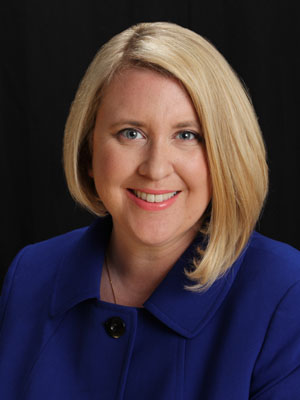 Tara (Lawrence) Bracher
St. Louis, Missouri

Title: President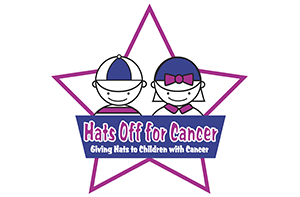 AT A GLANCE:
Seaver College Class of 2004 & 2009
BA, Political Science
BA,Telecommunication
MA, American Studies
What does being one of Pepperdine's 40 under 40 honorees mean to you?
It's an honor to be selected among Pepperdine's top 40 under 40. Pepperdine has a long standing tradition of recruiting top students and helping to build them into great leaders. I'm always impressed by the caliber of students and alumni that are associated with Pepperdine. I feel privileged to be a part of the top 40 under 40.
Describe your success:
I founded a national nonprofit organization, Hats Off For Cancer, at age 14, to focus on improving the quality of life for kids and teens battling cancer. We do this through the collection and donation of hats for those young people who lose their hair during their cancer treatments. In the past 20 years, the organization has been able to collect and donate nearly three million hats and send them to deserving kids and teens battling cancer around the world. As a 100 percent volunteer organization, we invite schools around the country to participate by holding drives in their community. This format mobilizes people of all ages to learn and appreciate the importance of giving and make it an ongoing habit in their lives.
How does Pepperdine play into your success?
Pepperdine played a big part in my success. As a student, the school embraced Hats Off For Cancer and held hat drives through my sorority, Alpha Phi, along with other student groups on campus. Now as an alumna, Pepperdine Family Camp held a Hats Off For Cancer activity for kids and parents, making hats and writing notes of encouragement for those battling cancer. In general, Pepperdine's emphasis on service helped to keep me focused on my goals of continuing my organization and the importance of giving back.
Who inspires you and why?
My family inspires me. At an early age, my mom and dad instilled in me and my brothers the importance of giving back and helping those in need. It's because of their guidance and support through the years that I've continued on the path of giving back through my work with Hats Off For Cancer.
What's next for you? What's your five year outlook? What's your ten year plan?
I hope to continue helping kids and teens battling cancer through Hats Off For Cancer and improving their quality of life. I will continue to seek out volunteer opportunities in my city, like my work with our local Pepperdine alumni chapter and my local Junior League in St. Louis. I think it's important to give back at a local and global level, and I'm fortunate to be able to do this through Hats Off For Cancer, the local Pepperdine alumni chapter, and my local Junior League.
How do you prepare for a busy day?
I make sure I get to bed early the night before.
What is one of your hobbies?
I love genealogy research. It's a fun way to connect with my past and family's past.
What profession other than your own would you like to attempt?
I wrote a children's book during my master of arts program at Pepperdine. I'd love to explore that profession more and write more books. If I only had more spare time!