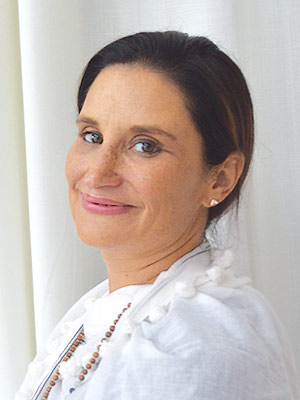 Chandra Lynn Melton
Shenzhen, China
Title: Fitness Studio Owner
Company: Haven
AT A GLANCE:
Seaver College Class of 1999
BA, Psychology
School of Law Class of 2002
JD
What does being one of Pepperdine's Outstanding Alumni Abroad mean to you?
I am very honored to be considered as a Pepperdine Outstanding Alumni Abroad. I believe that Pepperdine gave me good roots and a strong foundation to work with. Throughout my worldwide travels, I have met many amazing individuals who are really successful and also have a heart to give back to the world. I love that Alumni Affairs nurtures the giving back philosophy.
Describe any significant achievements in your life in vocation, service, and/or philanthropy.
From working as a private sector lawyer to having three kids and living abroad. From volunteering my time as an English and arts teacher to children living in foster care and orphanages. Learning how to speak Mandarin to establishing the nonprofit entity known as Jordan at Jericho with my amazing husband, Adam (another Pepperdine alum). Jordan at Jericho assists the children of Cambodia by building organic fruit farms, schools, and churches, and spreads the message of God's love.
How has Pepperdine played a role in these achievements?
The opportunity to study abroad my sophomore year in college at the Heidelberg campus led me to meeting my husband while igniting in me the fire of travel and global concern. Prior to living in Germany, my world was very small. I think Pepperdine does a great job with the overseas programs. It was life changing for me, my husband, and our world.
Who inspires you and why?
My grandmother, Audrey Jean, inspires me because she always believed the very best in me. She is smiling down and cheering me on from heaven now.
What's next for you? Five-year outlook? Ten-year plan?
Next for me is to expand my fitness studio empire by creating Haven-type places all over the world. Watching and nurturing my children to be global citizens and caring individuals. Watching the development of the farms we are creating in Cambodia. I hope that in my lifetime I will watch the country and people of Cambodia change, become independent, have what they need, and most of all, feel loved.
What is your "secret sauce?"
The beach.
How do you prepare for a busy day?
Meditation, prayer, and quiet time.
What is one of your favorite hobbies?
Yoga, Pilates, and hiking.
What is your favorite quote?
"Love always wins." — Unknown
What profession other than your own would you like to attempt?
I'm a former lawyer turned fitness studio owner.