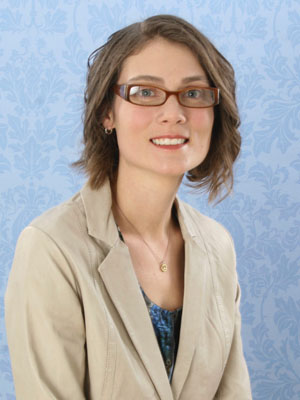 Erin Valentine
Doha, Qatar
Title: Clinical Psychologist in Women's Mental Health and Developmental Pediatrics
Company: Sidra Medicine
AT A GLANCE:
Graduate School of Education and Psychology Class of 2010
PsyD, Clinical Psychology
What does being one of Pepperdine's Outstanding Alumni Abroad mean to you?
It is an honor to be recognized for the work I do in Qatar by the institution that helped me prepare for the cross-cultural work in which I am now engaged.
Describe any significant achievements in your life in vocation, service, and/or philanthropy.
I'm proud to have been among the first psychologists to join Sidra Medicine in 2017, and to have helped establish world-class psychological care at this hospital. Since joining Sidra, I'm particularly proud that I have been able to work with colleagues to provide two evidence-based parent education class series for parents of children diagnosed with autism. These were the first of their kind offered in Qatar, where services for children diagnosed with autism and their families are still in the early stages of development. Due to their success, these parent education classes will be expanding to multiple locations this coming year.
How has Pepperdine played a role in these achievements?
Throughout my doctoral studies, Pepperdine helped prepare me to be a culturally competent and aware psychologist. I am now working in a hospital where my colleagues and patients are from different countries and cultures around the world, and I work comfortably with interpreters and patients from many different cultural and linguistic backgrounds.
Who inspires you and why?
I'm inspired daily by my many colleagues who have traveled to work in Qatar, leaving family members behind to help build this new hospital. For many, this is a huge sacrifice and their devotion to building a medical center for excellence in the Middle East is very inspiring.
What's next for you? Five-year outlook? Ten-year plan?
I hope to remain at Sidra Medicine for a few more years, continuing to build the hospital's psychology service program, with a focus on increasing awareness and understanding of infant mental health in the coming years. Eventually I will return to work in the United States, but I may see if there are any other interesting international opportunities for me first.
What is one of your favorite hobbies?
Knitting. I love making knit stuffed animals, sweaters, blankets, and scarves...just never the same thing twice.
What is your favorite quote?
"Let the beauty we love be what we do. There are hundreds of ways to kneel and kiss the ground." — Rumi
What profession other than your own would you like to attempt?
I would love to be a helicopter pilot.