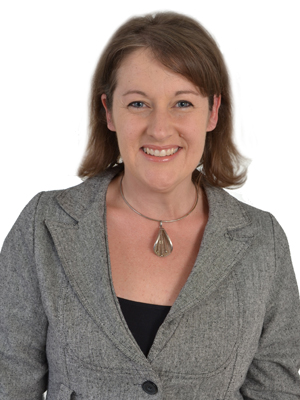 Melinda (McClung) Aleme
Addis Ababa, Ethiopia
Title: Regional Program Director/Co-Founder of Lighting the Ethiopian Path
Company: Lighting the Ethiopian Path
AT A GLANCE:
Seaver College Class of 2000
BA, Organizational Communication
Graduate School of Education and Psychology Class of 2014
MA, Social Entrepreneurship and Change
What does being one of Pepperdine's Outstanding Alumni Abroad mean to you?
I see this award as the recognition of those seeking to make a difference globally. I also see it as a reminder of a question that we all ask: "What is my purpose in this life?" The answer for me was a passion for servant leadership, which creates change in ways that empower others, especially those served, to do the same.
Describe any significant achievements in your life in vocation, service, and/or philanthropy.
Possibly the most significant achievement in my life has been a choice to serve with local leaders within a continually humbling but inspiring context. I learn something new every day about the injustice that has created a lack of freedom, dignity, and extreme poverty [in the world]. Fortunately, I also learn new ways that God has prepared me for this vocational journey as I go.
I've also had the pleasure of running a social enterprise to support the work of Lighting the Ethiopian Path. In addition, I recommended a training delivery method to the United Nations Development Programme's enterprise development campaign in Ethiopia that was accepted and prompted the creation of a fourth pillar to one of the largest enterprise development roll-outs in history. As regional program director, the most fulfilling achievement has been the success of a particular program that built relationships, created lasting community change, and transformed lives of youth on the verge of homelessness.
Fighting for change and creating meaningful systems that promote change with those who have overcome [hardships] has meant confronting my own fears and resting in the provision of a loving Creator. The co-creation of an organization that empowers the oppressed and the resulting understanding that has deepened in a God that makes change possible are the achievements that I hope will live beyond my lifetime.
How has Pepperdine played a role in these achievements?
I was highly prepared for the technical side of managing a nonprofit organization and the creation of enterprises by my graduate degree, and even the flexibility required to communicate in cross-cultural environments by my undergraduate degree. I am thankful for this foundation, but even more grateful for the continued role the University plays even today.
Pepperdine has been my second home, both spiritually and emotionally. It is a place where I consistently return to touch base with my own roots. Pepperdine is also where the foundation of the first strategies for the work of Lighting the Ethiopian Path were refined during my graduate program. I continue to be informed by the advice of alumni on Lighting the Ethiopian Path's board of directors when planning and implementing new programs. Most importantly, the emotional strength to keep going when things are tough has often come from my lifelong friendships that were formed at Pepperdine.
Who inspires you and why?
My husband, Dereje Aleme, inspires me to never give up and to keep giving when it seems that there's nothing left to give. He has overcome insurmountable challenges, and yet returns to the trenches to help others find a new pathway toward an abundant life. Our two children inspire me to never stand silently in the face of oppression nor to lose hope in the potential of a new generation. They inspire me to ensure that the beauty of the cultures and backgrounds they embody are embraced for the spectacular journeys they represent.
I'm also inspired by the work of many leaders of social movements, as well as social scientists, activists, authors, and local leaders who have added perspective and depth to my outlook on societal issues and the potential for change that is not based on technical expertise but the freedom of communities and individuals to create.
Most importantly, I'm inspired by the greatest servant leader of all, Jesus Christ, who gave his all so that everyone might have freedom in him.
What's next for you? Five-year outlook? Ten-year plan?
Programs change with the needs and strengths of communities, so I don't pretend to know where the coming years will lead Lighting the Ethiopian Path. Instead, I try to prepare as if I couldn't pray. I hope to see Lighting the Ethiopian Path's most successful programs continue to serve those on the verge of homelessness, refugees, and children in juvenile prisons across East Africa. Following the startup of our newest expansion into Kenya over the next year, Lighting the Ethiopian Path expects that Somalia and Uganda will follow.
In line with the journey that both my husband and I have experienced thus far, I'd like to see each program run successfully by the youth involved within the next 10 years, be they refugees, children of refugees, previously homeless youth, children coming out of or still in prisons, and those living through the challenges of extreme poverty. I believe they are the ones with the potential to spark a movement that creates transformation across communities, inspires learning across cultures, and harnesses the power of the "youth bulge" for good. Ultimately, the "cradle of humanity" could become the center of a worldwide movement that initiates conflict resolution, unifies groups across differences, and leads us all to serve each other with respect.
What is your "secret sauce"?
The belief that life is an incredible adventure and the support of my friends.
How do you prepare for a busy day?
Loud dance music and Ethiopian coffee.
What is one of your favorite hobbies?
Only one? Travel, writing, hiking, photography, reading books with my boys, swimming in the ocean, and trying new foods.
What is your favorite quote?
"May your choices reflect your hopes, not your fears." — Nelson Mandela
What profession other than your own would you like to attempt?
Author of historical fiction novels, helicopter pilot, professor of sociology, owner and operator of a tour agency.