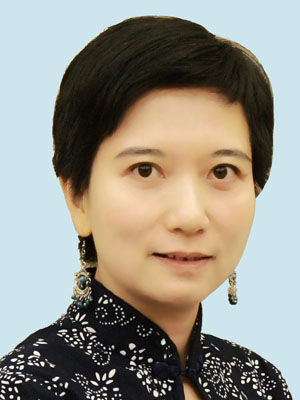 Minyi "Victoria" Li
Guangzhou, China
Title: Partner
Company: Lys Executive
AT A GLANCE:
Pepperdine Graziadio Business School Class of 2004
MBA, Business Management
What does being one of Pepperdine's Outstanding Alumni Abroad mean to you?
It is a great honor to be one of Pepperdine's Outstanding Alumni Abroad. I've been in touch with Pepperdine alumni and staff even after moving back to China in 2008. Studying at Pepperdine changed my life.
Describe any significant achievements in your life in vocation, service, and/or philanthropy.
I have over 18 years of cross-cultural experience in market research, consulting, and project management in consumer goods, retail, technology, and the entertainment industries both in the United States and China. Before joining Heidrick & Struggles in 2011, I worked for Nielsen, the number one market research firm in the world, providing analytics consulting and retail measurement services to P&G in Greater China.
Since 2014 I have been a long-term volunteer leader of La Leche League International, helping thousands of breastfeeding moms in China. I have also sponsored underprivileged children in the Guangdong Province since 2009.
As an alumni speaker and Dell/Enactus volunteer speaker, I have shared self-exploration, resume and cover letter writing, and other job hunting skills with students in Zhongshan University and Jinan University in Guangzhou. Recently, I was the keynote speaker at Lingnan University in Guangzhou, where I discussed MBA career development.
As a recent certified global career development facilitator (GCDF), I decide to leverage my senior executive recruiting experience and strong network to provide practical career development counseling to young people.
How has Pepperdine played a role in these achievements?
Without my MBA from Pepperdine, I don't think I would have had the chance to work for such large companies in different industries, such as Heidrick & Struggles, Nielsen, and Daymon Worldwide, serving world-class clients, such as P&G and Bayer. I also appreciate the help of Karen Weiss, director of career and employer engagement at Graziadio Business School, who provided me with a lot of useful information and advice before I earned my GCDF certificate.
Who inspires you and why?
Along with Karen Weiss, I am inspired by other leaders in La Lache League International and by my mentors and trainers. I am also inspired by John Banmen, Anna Low, Li Ping, Yinuo Li, Shu Wang, Bai Sheng, and Constance Jenkins Pritchard, chair of the US National Career Development Association (NCDA) credentialing commission, master trainer, and NCDA Fellow.
They have taught me that the meaning of life is to serve others. Everyone can make a difference in their communities.
What's next for you? Five-year outlook? Ten-year plan?
My short-term goals include keeping my consulting firm profitable in order to provide enough education funds to my son, developing my own brand as a professional senior executive recruiter and career counselor, and gaining more experience on breastfeeding training and psychological therapy.
My long-term goals include financial freedom, providing professional training, counseling, coaching, and senior executive recruitment consulting services for companies and individuals, providing breastfeeding training, and practicing psychological therapy.
What is your "secret sauce?"
Never give up. Be patient and persevere. Take action to pursue your dreams.
How do you prepare for a busy day?
Early morning meditation. Good planning and prioritizing. Multi-tasking.
What is one of your favorite hobbies?
Reading and traveling.
What is your favorite quote?
"The journey is what brings the happiness, not the destination." — Peaceful Warrior
What profession other than your own would you like to attempt?
Lactation training consultant, psychological therapist, and life coach.