Carl McKnight
Graduate School of Education and Psychology | PsyD 2000
Clinical Psychologist, Department of Veterans Affairs

---
Carl McKnight is recognized for his work with foster children in developing programs to care for them. He has also been working on the frontlines during the COVID-19 pandemic at the Veterans Affairs hospital assisting veterans severely impacted by the pandemic.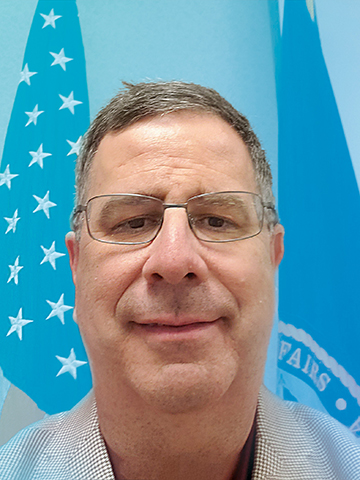 What does being an honoree of the Outstanding Alumni in Healthcare campaign mean to you?
It is an unexpected honor which acknowledges the many individuals and institutions who have helped me along the way. It is also an affirmation of never giving up and following your destiny, no matter where it leads.
Describe your road to success.
The simple answer: Do what you love. Develop a passion for something and pursue it while sticking to your ideals.
Who has helped you achieve success in your career?
My dissertation advisor, Dr. David Foy, was instrumental. As an expert in the field of traumatic stress and one of the original authors of the PTSD diagnosis, his mentorship provided the groundwork for successfully working with various, underserved populations experiencing trauma.
Describe a lesson you've learned from a challenging time in your career or life.
I learned to never give up. Although something unexpected may happen, it is often for an unforeseen reason and may lead to better outcomes and quality of life.
What profession other than your own would you like to attempt?
Pastoral counseling.
"Develop a passion for something and pursue it while sticking to your ideals."
What's next for you?
I plan to continue at the Department of Veterans Affairs and eventually obtain more leadership, supervisory, and management roles. Thereby, I will continue to serve those who have served our country and who are often underserved.
What is your mantra or favorite quote?
"Life is not a problem to be solved but a mystery to be experienced." - Gabriel Marcel