Kori D. Novak
Graziadio Business School | MBA 2015
Chief Executive Officer, Toiyabe Indian Health Project

---
Kori Novak has organized eight federally recognized tribes as well as two Indian communities in her work. She has also spent time partnering with universities and national cancer centers to bring cancer care to the reservations.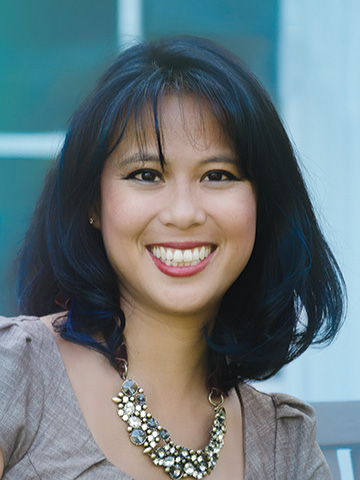 What does being an honoree of the Outstanding Alumni in Healthcare campaign mean to you?
I am surprised, humbled and honored.

Describe your road to success.
My road to success has not been straight, but filled with curves, dead ends and many many surprises, Through it all however, I remained true to what I believe and made a conscious effort to work in areas that are underserved. Starting in health insurance - which is foundational in healthcare gave me a good idea of how and why things work on the payor side of healthcare. Then I moved into what I truly love, eldercare and hospice. For years I worked with elders and in hospice, caring for both the living and the dying, After my doctorate, where I focused on aging and dying in prison, I dove headfirst into advocating for prison hospice programs. I did my postdoctoral work at Stanford School of medicine where I focused on ethno-geriatrics in the prison population. I did this for many years until I stopped everything to go home and care for my own dying mother. After her passing, I needed a break from hospice, but wanted to continue to serve underserved groups. So I became the CEO of health and human services for the Karuk Tribe in Northern CA. After several years of supporting them, I moved on to Eastern California to be the CEO for the Toiyabe Indian Health Project. Assisting these indigenous populations with quality health care has been both an eye opening and important part of my journey, As I look now to go back to my first love of hospice and aging in prisons, I see my journey and the reasons it has taken me where it has; and I excitedly look to the next steps in my adventure.

Who has helped you achieve success in your career?
There are many people who have touched my career and made it better. Of course my parents were a catalyst to everything I do! So who uniquely helped me achieve success? Howard Phanstiel, was the CEO of PacifiCare Health Systems when I worked there, he taught me that strength and compassion can coexist in leadership. Three of my Pepperdine cohort colleagues, Norm Apostol, Elaine O'Grady-Kelly and Ryan Farber have been cheerleaders, shoulders to cry on and amazing friends throughout my career. I could always bounce ideas off them and they would tell me when I was brilliant and more importantly, when I was nuts. There are many people, too many to name individually, but if I had to distill it down, I would say all my friends have had a part in making me and my career successful. Having a support system and safety net has enabled me to succeed far beyond what I had ever dreamed.

Describe a lesson you've learned from a challenging time in your career or life.
At one point in my career I had to make some tough and unpopular decisions that for employee privacy purposes I couldn't disclose anything. However, that didn't stop the employees who were affected telling the newspaper and social media their side of the story and how wrong I was. I had people stalking me, picketing my front door and writing to the local newspaper and social media bashing me. But what I learned is that no matter what was happening, if I continued to stay the course, stick to my ethics and the truth and didn't give in to the hurtful comments and actions, it would pass. At the same time, I had been diagnosed with breast cancer and I was going through treatments and eventually a mastectomy. I learned to remember that God was in control and whether it was people on my lawn or a cancerous cell in my body, I know I am in my Creator's hands. I have learned that is enough for me.

How do you prepare for a busy day?
I get my to do lists together, confirm appointments for the day and before I walk out the door, I spend 5 minutes grounding myself and petting my dogs goodbye for the day. I whisper a prayer and off I go.
"I learned to remember that God was in control and whether it was people on my lawn or a cancerous cell in my body, I know I am in my Creator's hands. I have learned that is enough for me."

What's next for you?
I don't know. I would like to re-focus on aging, hospice and prison hospice. I would like to do more speaking on the power of hospice and how we can overcome the fear of dying through empathy. I am working on books around those subjects and I want to educate people about aging and dying as a national conversation. But most of all, I want to fulfill what God has planned for me...whatever that may be. I like to quote an old Sandi Patti song: "Here am I, Lord send me, father in heaven, show no mercy....send me."

What is your mantra or favorite quote?
A nation's greatness is determined not by how it treats its highest citizens, but its lowest ones. - Nelson Mandela