Bounmany Kyle Keojampa
Seaver College | 2001
Facial Plastic and Reconstructive Surgeon, Keojampa MD Facial Plastic Surgery

---
Bounmany Kyle Keojampa's work in international medical work is unparalleled. He plans to expand his work in Laos specifically in the next five years.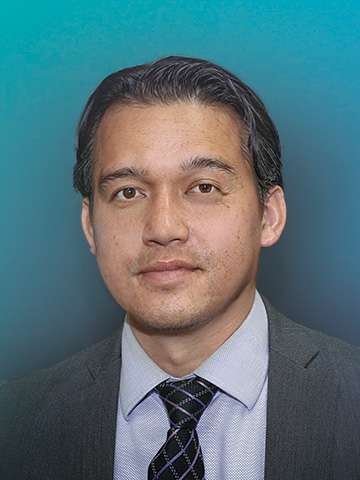 What does being an honoree of the Outstanding Alumni in Healthcare campaign mean to you?
It's an honor and I am very appreciative of the excellent and broad education I received at Pepperdine University, which helped to catapult my medical career. One of my most educationally fulfilling experiences was my time abroad with Pepperdine's international program in Catacamas, Honduras as a sophomore performing medical missions work.

Describe your road to success.
Since graduating from Pepperdine University's Seaver College in 2001 with a BS in sports medicine, I completed medical school at the University of Texas Medical Branch in 2005 and completed surgical training in otolaryngology, head and neck surgery, and facial plastic surgery at Boston University School of Medicine. After the completion of my surgical training, I served as a clinical instructor at Harvard Medical School and a clinical assistant professor of surgery at Boston University School of Medicine for five years. Additionally, I have served as the surgical team leader for a yearly international humanitarian medical mission with the Lao Rehabilitation Foundation to provide surgical care for cleft lip and palate, and facial reconstructive surgery in rural Laos. Our medical missions focused on training local surgeons on thyroid surgery and cleft lip/palate repair.
My current practice focus is craniofacial plastic surgery treating patients with facial deformities, facial gender surgery, and reconstructive surgery after facial trauma. Our practice is located in both Los Angeles and San Francisco. Patients visit our center from all over the United States and world who seek advanced craniofacial surgery for reconstructive and aesthetic purposes. We are fortunate to be one of the busiest centers in the world for our highly specialized field.

Who has helped you achieve success in your career?
My father, Dr. James Keojampa, My spouse Dr. Melanie Gainsbury, My surgical mentors which includes Dr. Jeffrey Spiegel, Dr. Scharukh Jalisi, and DR. Pieter Noordzji.

Describe a lesson you've learned from a challenging time in your career or life.
Surgical residency and training was extremely demanding and grueling. There was almost never enough time. Surgical residency training has taught me that the only way to get everything done is to wake up early. During residency training, it was the norm for me to get up at 4 AM in the morning to read or work on tasks for one hour before getting to the hospital by 5:30 AM to start patient rounds and then the operating room by 7 AM. Still to this day, I typically wake up by 5:30 AM.

What profession other than your own would you like to attempt?
Musician.
"One of my most educationally fulfilling experiences was my time abroad with Pepperdine's international program in Catacamas, Honduras, as a sophomore performing medical missions work."
Bounmany Kyle Keojampa ('01)

What's next for you?
Due to my wife pursuing advanced training in cancer surgery at Cedars-Sinai Medical Center, in 2015 we relocated from Boston back to Los Angeles. In 2019, my wife accepted a position in the San Francisco Bay area as a surgical oncologist where we currently call home. The move allowed my practice to expand to both Los Angeles and San Francisco where I currently perform surgeries and see patients.
In the next five years, I would like to expand my international medical volunteer missions in Laos. In the next 10 years, I plan to continue advancing my surgical specialty with integration of advanced technologies such as the use of 3D medical printing, virtual surgical planning, augmented reality, and stereotactic image navigation in craniofacial surgery. We are working everyday to push the boundaries of what is possible within our craniofacial surgical specialty.

What is your mantra or favorite quote?
"Get busy living or get busy dying." - Shawshank Redemption