Michael M. Edelstein
Graziadio Business School | MBA 1988
Retired Radiologist and Nuclear Medicine Physician
---
Michael Edelstein was the first interventional radiologist in the San Fernando Valley of Los Angeles and the first to perform many state-of-the-art noninvasive procedures. He is a diplomate of the American Board of Radiology, the American Board of Nuclear Medicine, the National Board of Medical Examiners, the American Board of Science in Nuclear Medicine, and a fellow of the American College of Radiology and the American College of Nuclear Medicine. During the Vietnam War, Edelstein served the US Navy as a medical officer with Destroyer Squadron Ten in the Atlantic Fleet.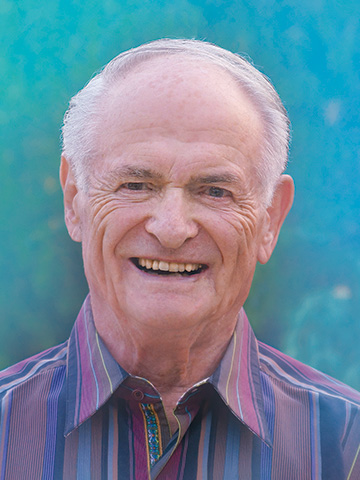 What does being an honoree of the Outstanding Alumni in Healthcare campaign mean to you?
I am elated beyond words. This encomium is a wonderful cap to a career that was honorable and fulfilling. My joy is comparable to that when I received my MD; and from Pepperdine, an MBA, Summa Cum Laude; in accord with my Honorable Discharge from the US Navy; and my appointment as a Fellow in both the American Colleges of Radiology and Nuclear Medicine.

Describe your road to success.
From a lower-middle-class background by means of hard work and study, with continued self-application. I was gifted with stamina and the will to persist, which were entirely essential. I was able to hold extracurricular jobs from my time in middle school through my residency training, which allowed me to finish my education, with no debt. with the help of the G.I. bill.

Who has helped you achieve success in your career?
My parents, first-generation Americans who rose from a ghetto to become successful business persons, following the American Dream; which allows one to become what you are capable of achieving; my wife Julie, who has stood by my side: my many teachers; with special kudos to two Pepperdine professors, Dr. Stewart Fliege and Dr. Stanley Abraham; and my medical school mentor, Dr. Harry Z. Mellins.

Describe a lesson you've learned from a challenging time in your career or life.
Don't give up your dreams. If the road you're on becomes blocked, find another path to your goal.

What profession other than your own would you like to attempt?
I would like to continue expanding my abilities and creativity as a writer and poet.
"Don't give up your dreams. If the road you're on becomes blocked, find another path to your goal."
Michael M. Edelstein (MBA '88)

What's next for you?
Complete and publish my memoir, A Doctor's Journey Through Strokeland.

What is your mantra or favorite quote?
From the Hippocratic Oath: "Primum non nocere," which translates to "First, do no harm."