Paul Giboney
Seaver College | 1992
Associate Chief Medical Officer, Los Angeles County Department of Health Services
---
Paul Giboney has been instrumental and innovative in developing telehealth solutions and specialty care improvements before and during COVID-19. In his clinical work with patients in downtown Los Angeles, he exemplifies purpose, service, and leadership.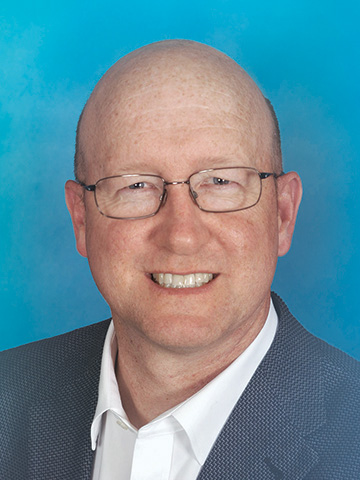 What does being an honoree of the Outstanding Alumni in Healthcare campaign mean to you?
I am deeply humbled by this recognition. Pepperdine University has contributed to the growth of many amazing healthcare leaders over the years. I believe this is because Pepperdine has always emphasized the importance of Christian service, lived out in every aspect of our lives - in our careers, in our churches, in our families and in our communities - both local and global. The field of healthcare in particular provides Pepperdine alumni the opportunity to serve in some of the most significant moments of people's lives. That is our sacred duty and honor.

Describe your road to success.
My commitment to being a follower of Jesus Christ has always been at the forefront of all the major decisions in my life. Early in my medical education, I determined that my work as a physician would seek to prioritize care for the most vulnerable members of our society. Along that journey, God blessed me with amazing role models and mentors - at Pepperdine, in medical school at Northwestern, during residency training in Fort Worth and beyond. These men and women helped me understand the challenges my patients face while living in poverty and shared their approaches with me. I have built on those examples and, over the past 20 years, have sought to take on efforts that will make a tangible difference in the lives of people who have few healthcare options or who have historically experienced disparities in the quality of care provided to them. I am grateful to God for allowing me to serve in this manner.

Who has helped you achieve success in your career?
I feel overwhelmingly grateful for a very, very long list of amazing individuals who have loved and supported me. My wife Paula has been my rock and companion since the years of medical school and beyond. My children, Amy, Anna, and Ashley are a joy to me. My parents, sisters and many friends and mentors have all unselfishly given their time and insights to help me grow. I am grateful to all of them.

Describe a lesson you've learned from a challenging time in your career or life.
God sometimes teaches us our greatest lessons through the most difficult seasons of life. I was in medical school when my father, Terry Giboney, was diagnosed with colon cancer. He fought a long, brave fight with cancer and ultimately died during my first year of residency in family medicine. My father and mother demonstrated a tenacious faith that, while buffeted in the face of cancer and death, remained secure in God's ability to provide, even in suffering. I learned that our circumstances, even awful ones, do not have to define our attitude toward God, nor undermine our conviction that He remains good and loving through all of our days. I have seen this same, amazing faith in the lives of my patients - both those here in the inner city of Los Angeles and when I have served in third world nations. They have lived lives of joy and trust in God, despite poverty and suffering. They all inspire me.

How do you prepare for a busy day?
I like to make lists of everything I need to accomplish, think through the priorities of the day and then spend time praying about it on the drive to work.
"I learned that our circumstances, even awful ones, do not have to define our attitude toward God, nor undermine our conviction that He remains good and loving through all of our days."

What's next for you?
My daily prayer is that God will continue to go before me and allow me to serve Him, both in medicine and in any other area of service He leads me to. I think the future holds great promise for improvements in the way we provide care to patients. I look forward to being a part of that.

What is one of your hobbies?
Fishing in Pinecrest Lake