Ryan Arnold
Seaver College | 1998
Emergency Medicine Physician, Cottage Health System
---
Ryan Arnold's extensive work in the field of sepsis and septic shock has distinguished him in the field of healthcare. Additionally, he has worked as the director of research for the Department of Emergency Medicine at the Christiana Care Health System in Delaware. He has also served as an associate professor of emergency medicine at the Drexel University College of Medicine.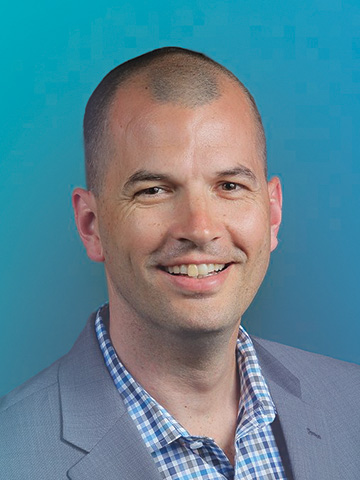 What does being an honoree of the Outstanding Alumni in Healthcare campaign mean to you?
I am humbled and grateful to be recognized with this award from Pepperdine University, an institution that embodies the values I center my life around.

Describe your road to success.
I took a nontraditional path to medicine, transitioning during my junior year at Pepperdine from marine biology to focus on medicine. After graduating from Pepperdine, I completed a master's program at Boston University and then went on to receive my doctorate from Loma Linda University and completed my speciality training in Emergency Medicine at Cooper University Hospital in Camden, New Jersey. I continued to work in academic medicine and developed a clinical research program addressing the care of critically ill patients with sepsis in the emergency department. Over 10 years ago, I developed the Resuscitation Science Internship program for pre-medical students at Pepperdine, incorporating them into ongoing clinical trial efforts within the emergency department and providing them with real world exposure to clinical medicine in acute care settings.

Who has helped you achieve success in your career?
I have been blessed with many mentors throughout various stages of my life that have played pivotal roles in my ongoing success. I would like to thank specifically Dr. Jane Ganske at Pepperdine who is one of the top educators I have ever studied under and Dr. Laurie Nelson who's continued devotion to the premedical student has contributed to many students achieving their dreams of medical education.

Describe a lesson you've learned from a challenging time in your career or life.
Working in the emergency department can be a treacherous place at times for your soul. I was reminded of the value and absolute necessity of a meaningful human connection in ways that cannot be fully described by western medicine. I work in a field that is unfortunately exposed to death on a regular basis, and will never forget the first patient that died despite our efforts to save them. While I was still in training, and grappling with trying to understand the science of the patient's illness and death, my interaction and counseling of the patient's family members after their death showed me how important it was to be there for them at their worst hour, and never forget the lives that are touched, in so many ways, through our care.

What profession other than your own would you like to attempt?
Professor of physiology.
"Never forget the lives that are touched, in so many ways, through our care."

What's next for you?
I have transitioned back to California after my training and initial career in the Philadelphia area. I am excited to be back home with family and looking forward to continuing my work mentoring the Pepperdine premedical students and establishing the Pepperdine Resuscitation Science Internship.

What is your mantra or favorite quote?
"He who has a why can bear almost any how." - Nietzsche (as quoted by Jordan Peterson in 12 Rules for Life)