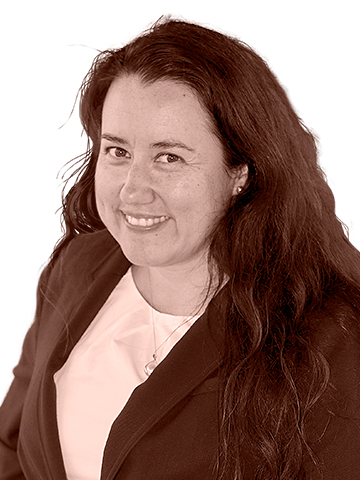 Nury Gomez
Graziadio Business School | 2012
CEO, Accounting Breeze
What does being an honoree of this campaign mean to you?
I'm humbled to be an honoree because it means I'm completing my mission to serve my community and support fellow small-business owners. The fact that people took their precious time to make a nomination means a lot to me.
Describe your success story.
My parents immigrated from Ecuador in 1969 to Brooklyn, New York. While both my parents wanted a girl, they decided the fourth would be their last child. Luckily, their long-awaited daughter was born. The only state I would grow-up knowing would be California, as I was brought to Culver City, at only 2 years old. My parents worked hard my entire life, and encouraged me to be a strong female, resourceful, and to be financially independent. This encouragement went so far, as I was the only one in my family of three older brothers to receive both a bachelor's degree and a master's degree. Through a combination of my dedication to entrepreneurship and successful businesses, my own eagerness to succeed, and educational background, I have a proven track record in providing businesses with strategic operational and financial management so they can provide top-notch quality service to their customers. With 20 years of career business experience, I help shed clarity on the business objectives from both a business and financial perspective. I create strategic alliances with organization leaders to effectively align with and support key business initiatives.
How has Pepperdine played a role in your success?
Going through the Pepperdine MBA program gave me confidence and experience that I needed to create my own business when things got tough. It helped me reflect on my purpose and begin living life with daily discipline routines that I developed to get through being a full-time student, employee, wife, and mother to two.
When I wished to share my expertise and inspire others, I was also hired back by Pepperdine as an instructor in 2016, teaching business and financial management to students part time at its Malibu, Irvine, and now West L.A. campuses. In addition, in 2016, I was invited to be a member of Pepperdine's Alumni Leadership Council. I enjoy paying it forward and giving back to a community that gave and gives me so much still, seven years later.
Describe a lesson you've learned from a challenging time in your career or life.
I have a few lessons that I've learned, and the following are some quotes that have helped me.
"Challenge yourself to not talk yourself out of it."
"Don't let anyone turn off your light."
"Push forward and strong like an elephant."
My career path took a sharp turn in the summer of 2013, when I was laid off from my role as COO of a veterinary company that maintained 26 animal hospitals all over California. Fortunately, I had enrolled in Pepperdine University's MBA program in 2011 and graduated in 2012 thereby positioning myself well for a future as a potential entrepreneur. Although my job loss was unsettling, it afforded me the opportunity to spend more time with my family and travel overseas, while contemplating my next career move as a newly minted MBA.
Tragically, however, four months after losing my job, I suddenly lost my beloved brother, still a young man, the one closest to me in age who had gone into the US Navy and let me help with his bookkeeping. During the intense grieving, I would find "mortality motivation," and within seven months, Accounting Breeze, my one-woman tax-accounting, bookkeeping, and financial services company, was born.
How would you describe your leadership style?
I have a diplomatic leadership style. I care deeply about the people I work with, both personally and professionally. I enjoy communicating and being able to resolve conflicts peacefully (and avoid them in the first place). I put emphasis on putting people in positions to succeed and leverage their strengths. I work hard to avoid having people feel uncomfortable or anxious. I live my life with integrity where I live by example. I use my intuition and wisdom to help others because I love sharing ways for them to avoid obstacles.
"Condition yourself to not have time to talk yourself out of it. Go for what you want."
Who has helped you achieve success in your career?
My husband and kids are on the "Nury" board of directors. They support me and brainstorm with me often. They help ground me when my ideas are a little too wild. From those conversations are born really great timelines for achievable goals to serve the community and my clients better. There are many leaders that I have crossed paths with, that have inspired me to know there is much more to be done. We are not in this world alone, and diversity and inclusion is our responsibility.
What's next for you?
I would like to pursue a PhD. I want to teach and research making the accounting curriculum more interesting to all students, even if that is not their career. I want to modernize learning to make it more engaging and interesting in today's time.
What was your first job?
Cashier at Staples office supplies.
What profession other than your own would you like to attempt?
Career counseling.
What historical or modern-day leader do you admire and why?
Michelle Obama, raising two young ladies for eight years in the White House could not have been easy. I admire Michelle's upbringing and humbleness to being all she can be in a time where women were still suppressed. She was brave in a time when females in a law classroom were still new. I see it currently in my accounting classes; there are still more males than females.
What is your mantra or favorite quote?
Condition yourself to not have time to talk yourself out of it. Go for what you want.
How do you prepare for a busy day?
I work out and take care of myself first thing in the morning so that I can use that energy the rest of the day. I love keeping my calendar and planning, but also being flexible and adaptable to other things that may not be planned.
What is one of your favorite hobbies?
Walking by the beach.