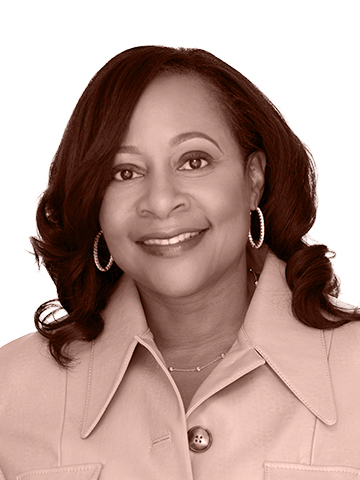 Robin Washington
Graziadio Business School | 1995
Executive Vice President and CFO, Gilead Sciences
Robin L. Washington has served as executive vice president and chief financial officer of Gilead Sciences, Inc., a research-based biopharmaceutical company that discovers, develops, and commercializes innovative medicines to improve the care of patients with life-threatening diseases, since May 2008. Washington recently announced her retirement from her role as CFO, effective March 2020.
Prior to joining Gilead, Washington was the chief financial officer of Hyperion Solutions Inc., an enterprise software company providing business performance management solutions for global enterprises that was acquired by Oracle Corporation. Previously, she also served as senior vice president and corporate controller of PeopleSoft, a provider of enterprise application software that was also acquired by Oracle Corporation. Earlier in her career, Washington was director of finance for Tandem Computers, an accounting Analyst for the Federal Reserve Bank of Chicago, and a senior auditor for Deloitte & Touche. Washington is currently a member of the board of directors of Alphabet, Inc., Honeywell International, Inc. and Salesforce.com, where she currently serves as chair of the audit committee. She is also a member of the board of the Graziadio Business School, the Presidents' Council, the Ross Business School advisory board, University of Michigan; and the University of California, San Francisco Benioff Children's Hospital Oakland board of directors.
Washington is also a member of the Council on Foreign Relations and Executive Leadership Council. She has been recognized for her work on numerous occasions, including being awarded the 2019 Inspire Award by the San Francisco Business Times, Bay Area CFO of the Year Lifetime Achievement Award and Financial Woman of the Year by Financial Women of San Francisco in 2017. In 2016 she was recognized as the #1 CFO in biotechnology by Institutional Investor magazine and in 2014, she was recognized by the Wall Street Journal as one of the Top 10 Performing CFOs (#6) in the S&P 500. In 2011 Washington received the Distinguished Alumnus Award from Graziadio Business School. She has also been honored as one of Silicon Valley's and San Francisco Business Times' Women of Influence and Black Enterprise's 75 Most Powerful Women. Washington is a certified public accountant and earned a bachelor's degree in business administration from the University of Michigan before receiving her MBA from Graziadio.