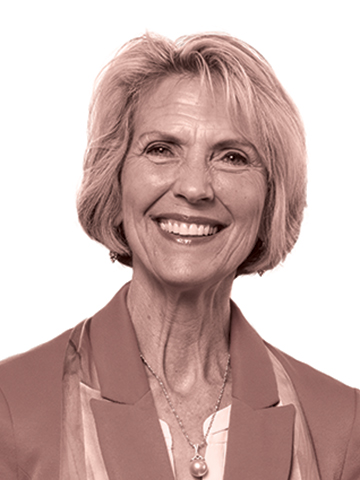 Sara Young Jackson
Seaver College | 1974
Chancellor, Pepperdine University
Sara Young Jackson has been part of the Pepperdine community since childhood and has served the University in key leadership roles since 1979. As Pepperdine's chancellor and member of the senior leadership team, Jackson cultivates meaningful relationships to extend the University's local and global reach.
As the daughter of the third president of Pepperdine, M. Norvel Young, and his wife Helen, Jackson began her decades-long career at Pepperdine as the assistant director of student life and later collaborated with students to design and launch the Pepperdine Volunteer Center. Harnessing her background in marriage and family therapy and passion for strengthening families, Jackson helped establish the Boone Center for the Family and served as its executive director.
Fueled by her enthusiasm for developing women leaders, Jackson, in partnership with Pepperdine's human resources department and Center for Women in Leadership, launched the Women in Leadership Institute at Pepperdine, a program that nurtures the career and spiritual development of young women leaders at the University through mentorship and fellowship.