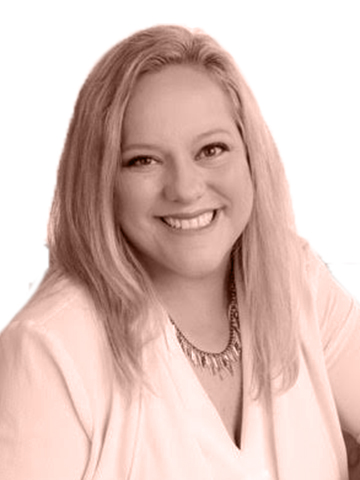 Silvia Armitano Mah
Seaver College | 1995
President and COO, Connect w/San Diego Venture Group
What does being an honoree of this campaign mean to you?
This award means the world to me; it means that dreams do come true, opportunities do come to those who believe in the Lord and believe that making this world a better place for generations to come does result in successes beyond your wildest dreams. From my humble beginnings at Pepperdine, as an immigrant, and as an international student living for the first time in America, that the American dream is alive and well, that when you "dare to dream" (the quote that was in my dorm room at Pepperdine), anything is possible. As to leadership, I wrote in my admissions essay that nature and nurture play equal roles in being a leader, so my success is largely a result of the nurture that I received at Pepperdine as the launch pad of my career.
Describe your success story.
I am a leading advocate for diverse founders to obtain the resources and funding needed for transformational change; especially around empowering women-owned and diverse businesses on a global level. My mission is to promote, nurture, and invest in transformational startups that allow women and diverse founders to excel around the world.
Through my work, I have identified challenges unique to female entrepreneurs and underserved founders. To address these challenges, I have created a unique combination of supportive endeavors to build strong innovation ecosystems, from university programs to inclusive opportunities for women. I am the new president and COO of Connect w/San Diego Venture Group and a founding partner of Ad Astra Ventures, a startup accelerator and venture fund that funds high-growth female-led startups and accelerates their momentum. I also serve as the founder and advisor of Stella Labs, an accelerator program for women-owned businesses; am a founding member of Stella Angels, an angel investment group; an investment committee member of Next Wave Impact, a social impact venture fund; a founding fund manager for the San Diego Angel Conference; an advisory board member of the California Institute for Innovation and Commercialization at Rady School of Management, University of California, San Diego; and an advisory board member of Hera Hub, a supportive women-focused international coworking community. My portfolio of more than 30 angel investments using a specific gender lens, includes: Antiva Biosciences, the Sash Bag, Aquacycl, Uqora, Vivid Genomics, Hydrostasis, Tag-it, Lab Fellows, and Urban Translations. All have female founders or a person of color on their leadership team. I also advocate and accelerate university undergrad startups as a former student programs diversity director at the University of California, San Diego.
My successes are a result of a village/community of women and men who support one another, who have a collective North Star of making the world a better place. I have gone from being a scientist with a PhD in marine biology, to an academic, to an entrepreneur, to an investor. Those were not easy transitions, along with many life changes for work-life balance that had to be made through prayer and trusting the Lord. As a mom of three children, one of whom has special needs—cerebral palsy, mitochondrial disease, autism, and color blindness—family always came first. Integrating the two every step of the way was always a goal, with love being held with the highest regard. My successes are attributed to being authentically me, resoundingly Christian, and a servant leader at my core.
How has Pepperdine played a role in your success?
Pepperdine gave me not just my landing pad into America, but a warm community of people who really cared for me, nurtured me, challenged me, and allowed for a solid foundation to be firmly set up to use as my launch pad. I was able to develop, launch, and take on all opportunities that Pepperdine had to offer. I created the first conservation club on campus where we set up recycling bins, and we hauled them every week out of the campus (there was an article written in some Pepperdine magazine about it), thus sparking my entrepreneurial gene. I joined/help set up the Christian Student Union where all Christians (I attended the Catholic church right in Malibu), could come together and pray, bond, and do activities together—this really was the genesis of my true walk with my Lord and Savior. I went to Florence where I blossomed as an independent thinker. I did the summer research program in the Natural Science Division that lead to my honors thesis, where I caught rats in the desert for researching their geographic ranges, solidifying my love for scientific research so I pursued my PhD right away. I joined a sorority, Sigma Tau Alpha, where I met all kinds of international women who are still getting together and supporting each other. I met my husband. I was a teaching assistant for too many classes, so I really got to know the professors at Pepperdine and be a part of that culture, this built my resume of teaching. I went to Israel to take two of my required religion classes, where I walked where Jesus walked, transforming my entire view of Christianity and finally, I met my lifelong mentor and honors thesis advisor and research professor, Dr. Tom Lee, who hired me to set up his lab at Abilene Christian University, took me on an expedition to Guyana to catch rats, bats, and other large mammals in partnership with the Smithsonian, and was the only friend invited to my wedding.
Pepperdine molds the entire student from the inside out, with opportunities not only in the fields students pursue but also in their spiritual walk with Christ and their personal quest for their own success.
Describe a lesson you've learned from a challenging time in your career or life.
Trust in the Lord. My life and career are integrated in a web that I have chosen to keep connected. As a working mom (I have never been an at-home mom; I don't have that luxury), I have had to make very hard decisions and pray on my knees for the health of my children, from ADHD decisions about healthy activities and educational paths to praying that my son with cerebral palsy would walk one day, to praying in an ambulance after my daughter drowned that she would live. I have also prayed on my knees for wisdom from the Lord about how to manage finances, from returning groceries because I didn't have enough money to cover that expense as a graduate student to inheriting capital enough to make an impact, so I could become an angel investor who invests in only female founders and people of color. I trusted the Lord in every instance because I am his daughter, and I know there is a plan that I don't even know, where he is in control and I am not. This allows me to have a calmness in everyday life to tackle all of my projects.
Grace. I have had some tough challenges with sexual harassment and assault, partnerships that were not fruitful, and people who do not support me (and sometimes outright defy all of my efforts) as an individual and the vision of equity that I have for women and minorities; but grace prevails. I could go down a path of equal destruction, filled with revenge, hatred, and hurt. However, I choose a path of love, forgiveness, and grace that my Lord gives me and I am blessed to be his vehicle of truth. It is not easy on this side of heaven to have this type of thought and action around grace for people who really hurt me or my family; however, the more I practice it on a daily basis, the more I know it is the right path and I continue along it.
How would you describe your leadership style?
My leadership style is servant leadership. I lift as I lead. I put others before self. I have a higher purpose for all I do. I believe in an abundance mindset to help others, and my community and as much as I give, I know there is a larger purpose and more abundant return than I could ever imagine.
"My successes are attributed to being authentically me, resoundingly Christian, and a servant leader at my core."
Silvia Armitano Mah ('95)
Who has helped you achieve success in your career?
First and foremost, it is the Lord, but then it is my mother for showing me the way to be a strong, resilient, and mindful woman, my husband, for bringing fun and adventure in my life even when I resist it, my sister who has taught me humility and empathy, and my village of amazing female leaders who lift as they lead with so many examples of grit, determination, and trust.
What's next for you?
I would like to eventually be the innovation director for the entire University of California system. My love is academia, teaching, and nurturing young minds, so I would like for the next 10 years to be working toward this goal. I also want to be able to be actively involved in my grandchildren's life, so building a way to do this is of utmost importance. Again, it's about work-life integration. I will always have to work, so these two goals need to be able to co-exist within my Christian-centered holistic life.
What was your first job?
My first job was my own business in high school where I sold cookies and cakes to pay for my senior trip. Then, it was working for my dad as an international book distributor, working in a flower shop (in Malibu) doing flower arrangements, and as a teaching assistant at Pepperdine.
What profession other than your own would you like to attempt?
Scuba diving instructor. I am certified and would love to make it a profession.
What historical or modern-day leader do you admire and why?
Harriet Tubman, Anne Frank, and Mother Teresa (also love Joan of Arc), these women were humble, unsung heros (or she-ros) of the underserved, the undervalued; those without a voice.
What is your mantra or favorite quote?
Dare to Dream.
How do you prepare for a busy day?
Pray. Review the agenda for the day, pray for peace and grace for all to go as well as it can go. Perfection is just not attainable.
What is one of your favorite hobbies?
Spending time with my children, reading, and going to Disneyland.