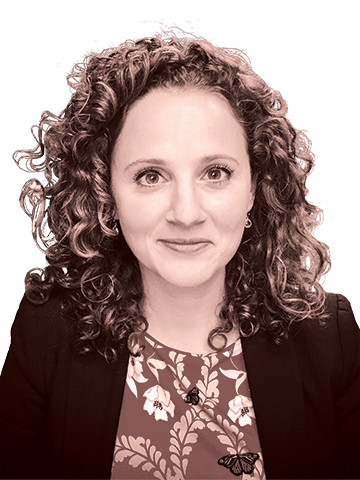 Yasmeen Hibrawi
Graziadio Business School | 2008
US Diplomat, Department of State
What does being an honoree of this campaign mean to you?
I am humbled and honored to be recognized as an outstanding alumni. I only hope that my success will encourage other women, especially minority women, to achieve their goals and show that nothing is impossible. We can only achieve this when women support other women. No matter how talented one woman is, she cannot do it alone. I believe it is the responsibility of those women who have come before to support the next generation of women.
Describe your success story.
I graduated from Pepperdine University with my MBA during the global financial crisis of 2008 and was unemployed for almost one year. Everyday I applied to jobs, networked, volunteered, and did freelance consulting work. I felt discouraged and dejected. Little did I know that two years later I would be working for the State Department, a world I knew very little about. I would move six times over the next nine years, spending two to three years, or less, in each country. The life of a diplomat is all-consuming and pushes you in ways you never thought possible. But restarting my life so many times has taught me the importance of resilience and flexibility. I have met the secretary of state on several occasions, scuba dived with manta rays, and even seen the Northern Lights! But I've also missed many birthdays, weddings, and funerals. This life is not easy, especially as a Syrian American, who has seen the ravages of war in the land my parents once called home. I know that as a US diplomat, I help to bring the diversity of America to our diplomatic corps and am convinced now more than ever that my engagement internally and representation externally is essential to the success of our foreign policy.
How has Pepperdine played a role in your success?
When I was unemployed in 2008, I used my Pepperdine alumni network every day. I reached out to alumni through LinkedIn and all of them agreed to speak to me and offer advice. That personal connection helped to guide my career. I now try to do the same for Pepperdine students, alumni, and beyond.
Describe a lesson you've learned from a challenging time in your career or life.
In 2016 I was part of a small team that led negotiations with international leaders for President Obama's Leaders' Summit on Refugees. I persuaded my peers, and briefed US ambassadors, senior White House directors, and top State Department leadership on a strategy that would have a tangible impact on the world's most vulnerable people. I helped convince countries to give more money than ever before, admit refugees into their borders, and allow refugees access to public services reserved for local nationals. The year leading up to the summit was some of the most difficult diplomatic work I have ever had to do, but some of the most rewarding. Things that matter are always hard. In the end, the summit did succeed by increasing humanitarian assistance by $4.5 billion, doubling the number of resettled refugees worldwide, and allowing one million children access to education and one million refugees access to employment.
How would you describe your leadership style?
I am an honest and direct communicator. I believe good communication solves 90 percent of all problems in the workplace and in life. Be humble. I never stop learning from those around me, from the top leadership to the office intern, everyone can teach you something, you just have to be open to listening. Empower, trust, and listen to your people every day.
"I only hope that my success will encourage other women, especially minority women, to achieve their goals and show that nothing is impossible. We can only achieve this when women support other women. No matter how talented one woman is, she cannot do it alone."
Yasmeen Hibrawi (MBA '08)
Who has helped you achieve success in your career?
I have had so many mentors over the years, especially strong women I've met who have helped me navigate both my life and career. They have also shown me what's possible and that nothing is out of reach, with the right support.
What's next for you?
I'm committed to increasing diversity in foreign affairs, especially in top leadership positions at the State Department. I believe true diversity represented in our diplomatic corps sends a strong message about the importance of inclusivity in America, but also encourages a culturally sensitive workforce to engage in effective diplomacy around the world. This can only be achieved through education and mentorship.
I intend to continue to mentor and encourage minorities to take an active role in foreign affairs and civic participation in order to create a more diverse and inclusive workforce. Americans and our allies around the world need to see the diversity of our country exemplified in the people that represent it.
What was your first job?
Updating golf scores in real time on a website, when I knew nothing about golf.
What is your mantra or favorite quote?
"The world is a playground, and somewhere along the way, people forget that."
How do you prepare for a busy day?
Review the day before, enlist the help of my people, and have a good sense of humor while doing it.
What is one of your favorite hobbies?
Lately I've gotten into bread making and learning how simple and difficult it is!