Songwriter and Composer Jimmy Dunne Named Inaugural University Director of Traditions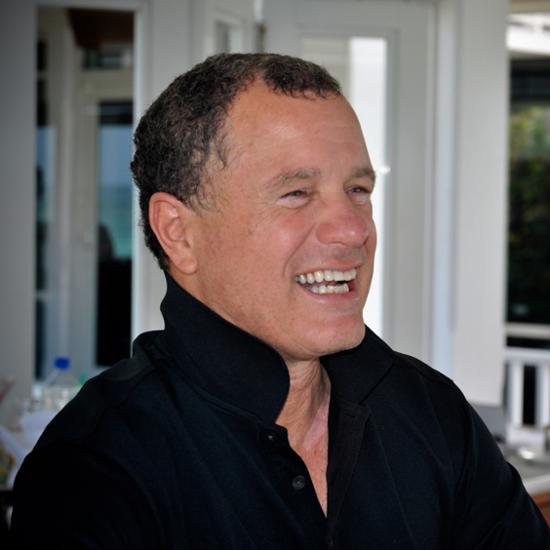 Award-winning songwriter, composer, and entrepreneur Jimmy Dunne will be joining the Pepperdine University community in the newly established position of University director of traditions. In this role, Dunne will be tasked with enhancing the University's many traditional events, including Founder's Day, and helping create new traditions that will further community members' sense of unity and strengthen Waves pride. The director will collaborate with individuals across the organization, including those from Pepperdine's five schools, Student Affairs, Athletics, Community Belonging, University Events, Integrated Marketing Communications, and other areas of University leadership.
"As we execute a vision in line with the University's 2030 strategic plan, Pepperdine is passionately committed to strengthening campus life and continuously improving our many cherished student experiences," said president Jim Gash. "We're honored to have Jimmy Dunne officially join our Waves family, bringing his creative and producing talents to our traditions, culture, and events."
With vast experience in both the worlds of art and business, Dunne has written countless songs for some of today's most popular artists. His songs have been recorded on 28,000,000 hit records worldwide, along with scores, songs, and themes in over 1,500 television episodes and dozens of feature films. Throughout his esteemed career, he has received Grammy Award and Emmy Award nominations, Billboard Music Awards, and Country Music Awards, and his songs have garnered gold, platinum, and multi-platinum records from countries spanning the globe.
Credits include songs for Whitney Houston, Kenny Rogers, Pretty Woman, Take 6 (a Grammy-winning record), Janet Jackson, Loverboy, Princess Diaries II, Nothing in Common, Jermaine Jackson, Anne Murray, Fame, Dave Loggins, Dear God, ABC's Wide World of Sports, NBC Sports, and Mother's Day. He has also composed official songs of the Olympic Games, presidential campaigns, and numerous alma maters and fight songs for leading universities.
Beyond his song credits, Dunne has produced a number of large-scale events for businesses and nonprofit organizations and is attuned to the many elements of what makes an event successful and memorable. Last year, Dunne contributed to the creation of the University's new "Lighting of the Lantern" tradition, a feature of the Founder's Day ceremony in which a student from each of the University's schools joins together in bringing forth a light of knowledge, purpose, and faith.
"Jimmy has a deep affinity for Pepperdine and has already made a tremendous impact on the University community writing a new alma mater, "We Will Climb"; reimagining our fight song; and creating a Pepperdine songbook library with dozens of musical compositions," said Sean Burnett, senior vice president for integrated marketing communications and chief marketing officer. "I look forward to the indelible impact his vision and experience will bring to the Pepperdine family in the years ahead."