Daniel Lee Hill to Speak at 18th Annual Frank Pack Distinguished Christian Scholar Lecture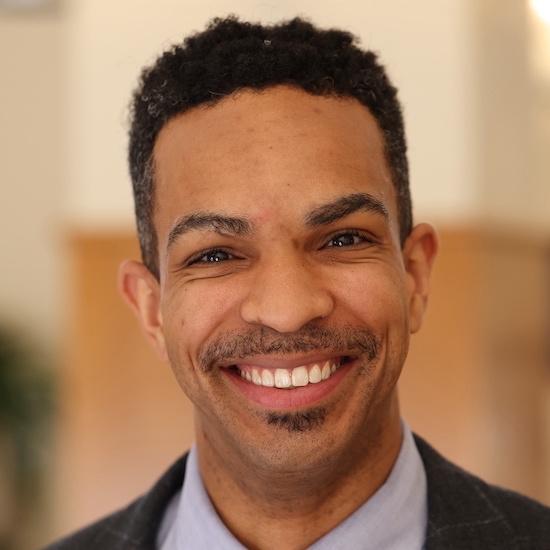 On Wednesday, March 15, at 7 PM, the Pepperdine Libraries Rushford Center for Research on Churches of Christ and the Stone–Campbell Restoration Movement will host the 18th annual Frank Pack Distinguished Christian Scholar Lecture at Stauffer Chapel on the Malibu campus. This year's guest, Daniel Lee Hill, will speak on "Learning to Be Human in the School of Christ." Hill will be introduced by Jessica Hooten Wilson ('04), renowned scholar and author and the inaugural Seaver College Visiting Scholar of Liberal Arts at Pepperdine.
"Life in the church shows us the goodness of our limits, our boundaries, and our need to be with and for one another," says Hill. "This is the work to which God calls us as we anticipate the fullness of our future life with God."
Hill is an assistant professor of Christian theology at Baylor University's George W. Truett Theological Seminary, where he researches theological anthropology with an emphasis on figures in 20th-century theology, particularly the work of Swiss theologian Hans Urs von Balthasar. He is the author of Gathered on the Road to Zion: Toward a Free Church Ecclesio-Anthropology (2021) and received the 2022 Emerging Public Intellectual Award from Redeemer University, which recognizes individuals working in the Christian academy who excel in both the academic and public spheres and whose work impacts the common good.
"Dr. Hill has been recognized by the Council of Christian Colleges and Universities as a rising public intellectual who is able to translate his scholarship into creative ways that challenge Christians to seek the good of their neighbors and their communities," says Jerry Rushford, curator of the Rushford Center and its Churches of Christ Heritage Collection. "We look forward to welcoming him to Pepperdine and exploring his important scholarship together."
Originating as the Thomas F. Staley Lecture in 1981, the Frank Pack Distinguished Christian Scholar Lecture Program continues the annual tradition of bringing to the Pepperdine campus a distinguished Christian scholar from outside the Churches of Christ. The lecture is named in honor of Frank Pack (1916–1998), who served for 60 years as a preacher in Churches of Christ and for more than 45 years as a distinguished professor of biblical studies at three colleges affiliated with the Churches of Christ, including Pepperdine.
The lecture is free and open to the public.