Academic Health Expert Neil MacKinnon to Lead Davenport Discussion at Pepperdine University School of Public Policy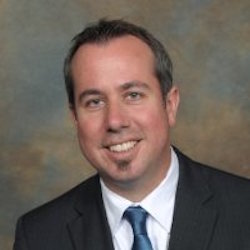 Neil MacKinnon, dean of James L. Winkle College of Pharmacy at University of Cincinnati, will discuss "International Health Policy: How the U.S. Compares to Other Developed Nations and Future Directions" at the School of Public PolicyDavenport Discussion roundtable seminar at Drescher Graduate Campus in Malibu on Monday, October 10, at noon.
While each healthcare system worldwide is different, healthcare policy in the United States is markedly different from other developed nations. MacKinnon will explore these differences, and address how the U.S. compares to several other developed nations from both patient and physician perspectives, particularly terms of access to care, costs of care, and the quality and safety of care.
Through data from the Commonwealth Fund's international health policy survey, as well as from his own analysis, MacKinnon will use interactive polling technology to provide participants with the opportunity to react to the data, draw their own conclusions, and discuss possible future directions of health policy in America.
Each semester at Pepperdine University School of Public Policy, the Davenport Institute for Public Engagement and Civic Leadership hosts a series of lunchtime Davenport Discussions with practitioners, journalists, innovators, and researchers who speak to students on a wide range of issues, from state and local finance, to the use of technology in government, to the outlook for cities in a state budget crisis. These interactive sessions allow students to hear from experts in the field, ask questions, and make personal connections.
For additional information about the event, visit the School of Public Policy website.