Altered Reality Digital Art Exhibition on Display at Weisman Museum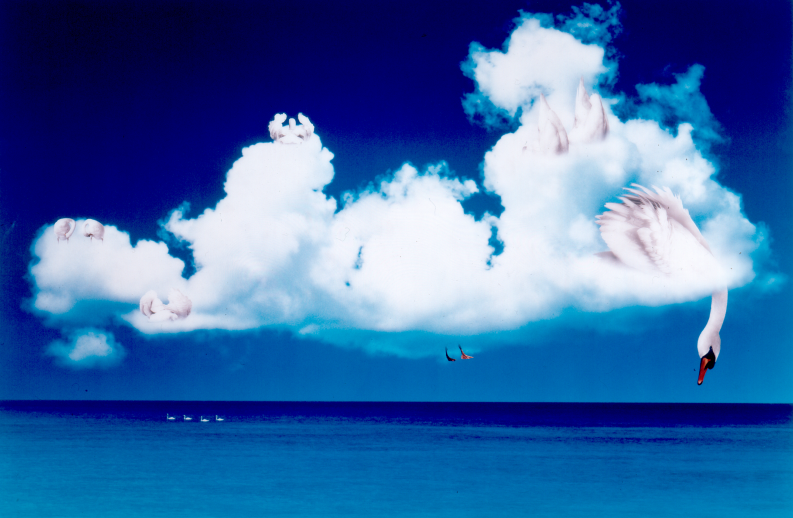 The Frederick R. Weisman Museum of Art at Pepperdine University presents Altered Reality: Contemporary Photography and Digital Imagery from the Frederick R. Weisman Art Foundation from August 30 to December 4, with a special reception to meet the artist on Saturday, September 10, from 2 to 4 PM.
This exhibition fills the Weisman Museum with a stimulating array of large-scale contemporary photography with an emphasis on digital imagery. Artists today use the camera and the computer together as creative tools to produce provocative and fascinating commentaries on the world around us. Their art is bold—sometimes monumental in size—and often aspires toward the look and scale of movies. In fact, many of the works draw upon the art of cinema and are based on elaborate photo shoots that are as complex as movie sets.
The earliest works in the exhibition introduce two 20th century artists who transformed photography into experimental, avant-garde fine art. Andy Warhol's Portrait of Frederick Weisman (1984) began as a photograph, which he turned into a silkscreen. The photomechanical process of screen printing turns an isolated individual portrait into a mass-produced image—offering a wry commentary on our commercial culture's love of repetition.
David Hockney's Metropolitan Opera House (1982) was produced using his innovative photo-collage technique. In these photo-collages he used multiple photographs of the empty theater interior to mimic the "scanning" nature of human vision. In the process, he alters and expands our awareness of the relationship between time and space.
Many of the artists are international, representing countries as diverse as France, China, Germany, and Holland. Orlan is a French performance and body artist who creates works that question standards of beauty. In two vibrantly colored self-portraits from her "Self-Hybridization" series of 1998, she employed a computer to morph a photograph of her face with features taken from ancient Mexican Olmec and Aztec art. The resulting images invite us to ponder: "What is Beauty?" and "Who Decides What is Beautiful?"
Chinese photographer Xianyong Zhang creates multi-figure narratives where each person is the artist himself. In Lost World No. 2 (2007) he depicts himself in various types of dress in a barren city that blends European and Chinese architecture. Some figures seem to be shouting for help. This work comments on the artist's feelings of being trapped between two realms—a traditional Chinese culture and an emerging modern world. In Dive (2007) he depicts himself as a group of Chinese communist soldiers underwater. It is unclear whether they are swimming or drowning—reflecting his thoughts on the precarious condition of the current communist government.
Local Los Angeles artists are represented by Brian Bress, Melanie Pullen, and Paul Rusconi. Bress is known for his videos that feature himself dressed in abstract sculptural costumes, set in elaborately composed backdrops. His deadpan, whimsical actions draw upon and poke fun at a host of cultural conventions ranging from Saturday morning children's shows to pivotal modern art movements.
Two works from Pullen's "Fashion Victim" series feature models wearing high couture clothing set in police crime scenes. Using elaborate staging and sophisticated lighting, her scenes are often as complicated as movie shoots.
Rusconi's Adam is a billboard-sized, Pop art depiction of American Idol celebrity, Adam Lambert. At 16 feet tall by 24 feet wide, this is the largest work of art ever shown at the Weisman Museum. By using scale and projected surfaces, Rusconi addresses the magnetic allure of popular culture by heightening its bombast and artificiality.
Fifty years ago photography was often looked upon as a minor art form, secondary to painting and sculpture. Today it has emerged to dominate and often lead the field of contemporary art. Featuring almost 40 large works of art spanning four decades, Altered Reality offers an enticing introduction to the range of thought-provoking work being produced today using cameras in tandem with computers.
Altered Reality was curated by Billie Milam Weisman, director of the Frederick R. Weisman Art Foundation.
For additional information about this free event, visit the Altered Reality exhibition page on the Pepperdine University website.