Alumna Kristina Jones (MBA '17) to Lead Seminar on Sustainability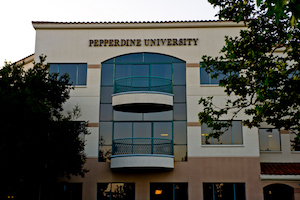 Pepperdine Graziadio School of Business and Management will host "The Business of Sustainability with HCube Homes Co-Founder & Alum Kristina Jones" at Westlake Village Graduate Campus on Saturday, July 22, from 10 AM to noon.
At this professional development seminar, Jones will discuss her journey of launching a successful business, offer advice for up-and-coming entrepreneurs and business professionals who are interested in starting a new business, and share insights into how she blends business with sustainability.
An entrepreneur and design consultant, Jones cofounded HCube Homes in 2012, with a vision to provide environmentally conscious choices for home designs generated from materials selected from sustainable, affordable sources.
Admission is free and registration is required to attend.
For additional information about this event, and to reserve seats, visit the Graziadio School page on the Eventbrite website.