Alumnus and Venture Partner Eric Wolford Named to Pepperdine Board of Regents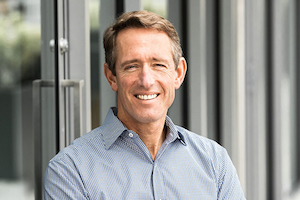 Pepperdine University has appointed alumnus Eric Wolford ('88) to the Board of Regents, the governing body and chief policy board of the University. Alongside University leadership, the distinguished members of the Board of Regents shape policy and direction for Pepperdine and each of its schools.
"Eric is an inspiring man of faith as well as an important leader in the technology industry," expressed Dee Anna Smith ('86), chair of the Pepperdine University Board of Regents. "He will be an invaluable addition to our Board of Regents."
Pepperdine University president Jim Gash (JD '93) shared a similar sentiment. "Eric has a godly and positive presence when he walks in a room," he said about Wolford. "His experience in global leadership and philanthropy make him a perfect fit for our board."
Since 2014 Wolford has served as a venture partner at Accel Partners, where he focuses on enterprise infrastructure companies. Prior to Accel, Wolford spent years in a variety of product and management roles at FastForward Networks, Inktomi, and Riverbed, where he served as president of the products group and oversaw the growth of the company's flagship WAN optimization and app acceleration platforms, which grew from zero to over $1 billion in annual revenues.
Wolford met his wife, Jennifer ('88), while attending the Heidelberg international program at Seaver College. He serves as an elder in their local church while she builds community through hosting numerous gatherings for charitable organizations in their home in Danville, California. As members of World Vision's National Leadership Council, they travel extensively for missions and seek to connect others with the love of Christ through friendship, service, and philanthropy.