Alumnus Michael Frueh ('91) to Deliver Keynote Address at Annual Veterans Day Luncheon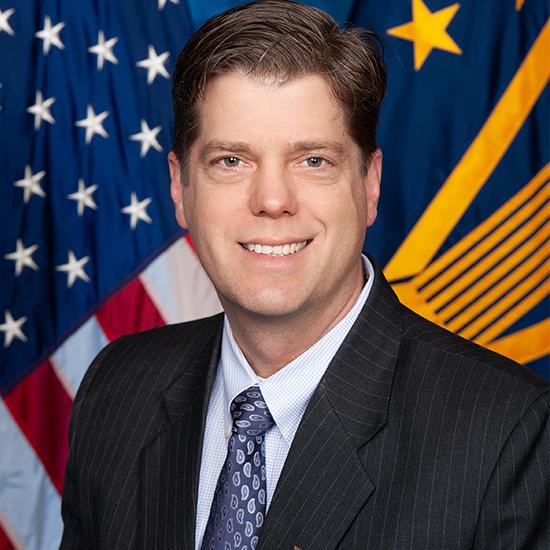 On Saturday, November 11, 2023, Pepperdine will salute the University's veteran community at the annual Veterans Day Luncheon, held at the Brock House on the Malibu campus at 1 PM. The event will feature alumnus and keynote speaker Michael Frueh, principal deputy under secretary for benefits at the Veterans Benefits Administration, as well as a special performance by the West Point Cadet Drill Team. Registration to attend the luncheon is required by Wednesday, November 1, 2023.
Pepperdine has proudly served the veteran community and their families for more than 75 years and is actively engaged in supporting the hundreds of veterans and family members who currently attend the University's five schools. "Veterans Day is a special day for our country and for Pepperdine," shares Eric Leshinsky, director of student veteran affairs at Pepperdine. "Every year, faculty, staff, students, friends, and supporters get the opportunity to meet our PeppVet community and thank them for their service."
Frueh, who has worked in the US Department of Veteran Affairs for more than 20 years helping to care for our nation's veterans, their families, and their loved ones, is an exciting addition to this year's luncheon. "We're excited to have Michael Frueh as our keynote speaker this year, whose leadership and passion to serve others has led to him serving in one of the most important positions in the Veterans Administration," says Leshinsky.
In his current role, Frueh is responsible for administering benefits programs for veterans, including education, home loan guaranty, insurance, disability compensation, pension, fiduciary, veteran readiness, and employment and transition assistance. He oversees the policy, operations, and automation initiatives that have enabled the Veterans Administration to deliver more benefits to more veterans faster than ever before.
"At my core, I have always wanted to serve people, and that passion to serve is very easy to deliver in the government sector, especially in the Veterans Administration, because everyone here has that passion," explains Frueh. "This is the most mission-driven organization I've ever been a part of. Believing in and getting behind a a common purpose together helps us to serve as many people as possible."
Prior to his work at the US Department of Veteran Affairs, Frueh worked in finance and as an investment banker. However, when the terrorist attacks on September 11, 2001, took place, he felt called to serve in any way he could, which led to an opportunity at the Veterans Administration to help with their home loan program. Since then, Frueh has grown in his role serving the veteran community and credits Pepperdine for nurturing his desire to lead a life in service to others.
"I wanted to continue the spirit of the Jesuit tradition, which was to be a man for others, and Pepperdine University is perfect for nurturing that in people." He adds, "It may have taken 15 years for that purpose to shine in my career, but it was always at the forefront of my passions. Without my experience at Pepperdine, I don't think I would be where I am today."
Register to attend Pepperdine's annual Veterans Day Luncheon on the registration website.