Amazon Web Services CTO Eric Iverson ('94) to Lead Discussion on Data in the Post-COVID Digital World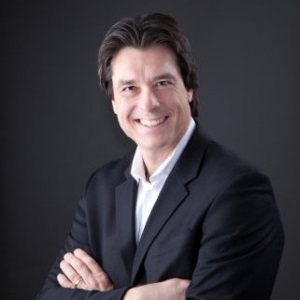 The Office of Alumni Engagement at the Graziadio Business School will host Leveraging Data in the Post-COVID Digital World of Entertainment, Media, and Sports on Thursday, November 19, at noon PST. Eric Iverson, chief technology officer of the global media and entertainment vertical at Amazon Web Services, will serve as the guest speaker.
During this cutting-edge webinar, industry experts will weigh in on digital trends across film, television, live events, and sports distribution, with an emphasis on streaming services. They will help bridge implications for marketers as they enter a new data-rich landscape and digital consumption accelerates at a rapid pace.
The discussion will also feature:
Professor of Information Systems and Technology Management, Executive Director of the Institute for Entertainment' Media' Sports and Culture, Graziadio Business School
Associate Professor of Sport Administration, Seaver College
Assistant Dean, Marketing, Strategy, and Corporate Relations Graziadio Business School
CEO, TwentyOne14 Media
For additional information about this event and to register to attend, visit the Events page on the Graziadio Business School website.