Alumnus Anthony Culpepper (MBA '97, EdD '05) Returns to His South Los Angeles Roots as President of Los Angeles Southwest College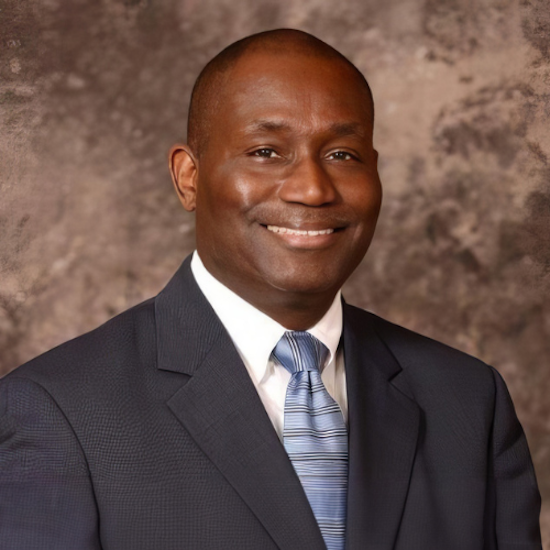 On August 2, 2023, the Los Angeles Community College District's board of trustees approved the appointment of Anthony Culpepper (MBA '97, EdD '05) as the president of Los Angeles Southwest College (LASC), effective August 16, 2023. Culpepper had served as interim president of LASC, a two-year state community college that serves South Los Angeles, Gardena, Hawthorne, and Inglewood, since July 2022.
"It's a homecoming," says Culpepper, who grew up just three miles from the LASC campus and began his college career there before earning his MBA from the Pepperdine Graziadio Business School and his doctor of education in organizational leadership from Pepperdine's Graduate School of Education and Psychology. "I look at it as a son of the community coming home. It's an honor to be here to help those who are in this neighborhood that I love so deeply, to see the hope and the opportunity that Southwest College provides to this community, and to be a part of the legacy that Southwest College was founded to create."
Culpepper is already hard at work making his vision for LASC's future a reality, including increasing the number of international students who enroll there. "We need to have a global presence, and I'm reaching out to community philanthropists to support the legacy of LASC in that way," he says. "We want to be more innovative, to take more risks. Many people from overseas would like to enroll in our programs, especially in fields such as nursing. Education is not just local, and many individuals in countries around the world could benefit greatly from the value of the education that Southwest College has to offer."
Closer to home, Culpepper would like to expand LASC's athletics programs. "Sports are an important way to reach out to the community and to attract students," he says. "We want to give students not only the opportunity to display their athletic excellence, but do so in an excellent educational environment."
Culpepper has worked in higher education for more than 20 years and served as the executive vice president of Glendale Community College for six years before arriving at LASC. Trained as an accountant, he had been working in corporate finance as the chief financial officer for DHX–Dependable Hawaiian Express, an ocean freight company, when the course of his career shifted unexpectedly.
"A colleague from the University of La Verne asked me to teach a graduate course on taxation and that experience changed my whole career trajectory," Culpepper says. "I wanted to get into academia, to earn my doctorate, and where better to go than Pepperdine? It was a Top 50 university that shared my values, and it was a place where I could feel comfortable, both morally and spiritually."
Having served as a Church of Christ minister for almost 30 years, the University's affiliation with Churches of Christ was an important factor in Culpepper's decision to join Pepperdine, both as a student and as a faculty member. He was the Irvine Scholar Professor of Accounting at Seaver College from 2000 to 2008. "The foundation of my personal life is as a Christian," he says. "At Pepperdine, I had the opportunity to be in an academic environment with other ministers in the church as well as the chance to meet people who were academicians and researchers who also had deep core values. You can't find that everywhere."
Culpepper calls his style of organizational guidance "shepherd leadership," which he describes as "doing all you can to see to it that others are able to actualize their aspirations and their goals. It's about serving others. In doing that, you fulfill yourself."
He views service to the community as foundational to the mission of LASC as well, believing that community colleges provide a tremendous financial and educational value. "Our students go back to their homes with their new skill sets, with their certificate, with the opportunity to get a better job, and that gives them the chance to change the trajectory for themselves, for their households, for their whole neighborhood," he says. "Community colleges are the hope, opportunity, and legacy of this country."
Culpepper's enthusiasm for his role as president of LASC is tempered by humility. "In many ways, Pepperdine helped me to understand the difference between a profession and a purpose," he says. "It's great to have aspirations. Great to have goals. Great to have vision. But none of those things should ever supersede moral values such as integrity and honesty. These things are what really make us who we are."