Art Students Showcase Original Works at Weisman Museum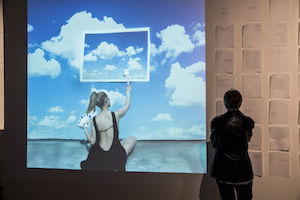 The Frederick R. Weisman Museum of Art at Pepperdine University has on display Is This It: The Studio Art Thesis Exhibition, featuring works by seven artists who are graduating from Seaver College this spring with bachelor's degrees in studio art. The exhibition will continue through April 28.
The artwork includes paintings and installation, as well as reflective concept art focused on social commentary, from the following student artists:
Reagen Brewster
Grant McCutchen
Iris Lee
Carissa Mosley
Peau Porotesano
Angelica Ramos
Julia Solazzo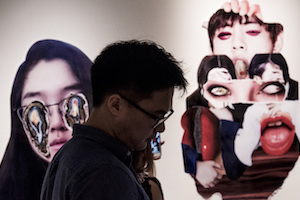 "The show will engage all the senses; we have everything from defaced currency to immersive installation work. The variety should make for a rich dialogue between viewer and artist," explained artist Carissa Mosley, who has spent her senior year exploring indigenous plant species and video-installation work.
"Throughout college, people have asked me what my major is, and so far, I've only been able to tell them. I'm excited to finally show them," illustrator and installation artist Peau Porotesano shared.
For these rising artists, this show will represent the culmination of four years of work. "Not only is this our last show, it's also work that we have been developing for the last four years," painter Julia Solazzo said. "The title, Is This It, reflects on the finality of the show for our undergraduate careers, and the beginning of our stepping out as rising artists."
The Weisman Museum is open Tuesday through Sunday, from 11 AM to 5 PM, and admission is free.
For additional information about this exhibition, visit theWeisman Museum website.