Attorney and Talk Show Host Lisa Bloom to Lead Center for Women in Leadership Executive Briefing Lecture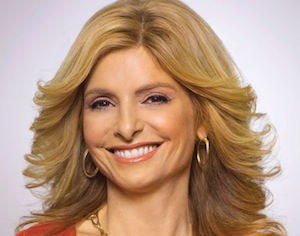 Lisa Bloom, a highly acclaimed civil rights attorney and host of her own national live daily talk show on Court TV, will lead a Center for Women in Leadership Executive Briefing lecture at Wilburn Auditorium at Drescher Graduate Campus in Malibu on Wednesday, March 8, from 9:30 AM to noon.
Hosted by the Pepperdine University Graziadio School of Business and Management, Bloom's discussion will focus on persistent barriers that impede women's ability to lead—pay equity and harassment in the workplace. These obstacles can feel like cement walls to women's full expression of leadership, and the determination to remove these barriers begins with awareness. Bloom will share insights and solutions from her extensive legal work in these areas that will facilitate action on these difficult and very real topics.
A legal analyst for NBC News, Bloom frequently appears on the Today Show, CNN, HLN, and many other television and radio programs. As a legal analyst for the biggest legal website, Avvo.com, Bloom writes a popular weekly column on civil rights issues.
She also runs The Bloom Firm, a prominent Los Angeles-based general practice law firm that represents people seeking justice in all areas of civil litigation, especially victims of domestic violence, sexual harassment, race or sex discrimination, and sexual assault.
Ticket prices range between $30 and $65, and are required for attendance. For additional information about the lecture, and to purchase tickets, visit the Graziadio School page on the Eventbrite website.