Attorney Kenneth Feinberg to Address Graduates at 2018 School of Law Commencement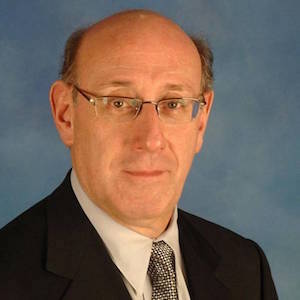 The Pepperdine University School of Law spring 2018 commencement ceremony will take place at Alumni Park in Malibu on Friday, May 18, at 10:30 AM. The event will bestow an honorary Doctor of Laws degree upon Kenneth Feinberg.
Feinberg is an American attorney specializing in mediation and alternative dispute resolution. Feinberg was appointed special master of the US government's September 11th Victim Compensation Fund and served as the special master for the Troubled Asset Relief Program's Executive Compensation. He most recently served as the government-appointed administrator of the BP Deepwater Horizon Disaster Victim Compensation Fund.
Feinberg worked for five years as an administrative assistant and chief of staff for US senator Ted Kennedy and as a prosecutor for the US attorney general. Before founding his own firm, The Feinberg Group (now Feinberg Rozen, LLP) in 1993, he was a founding partner at the Washington, DC, office of Kaye Scholer, LLP.
He has served as court-appointed special settlement master in cases such as Agent Orange product liability litigation, asbestos personal injury litigation, and diethylstilbestrol cases. Feinberg was one of three arbitrators who determined the fair market value of the Zapruder film of the Kennedy assassination and was one of two arbitrators who determined the allocation of legal fees in the Holocaust slave labor litigation. He currently serves as chair of the board of directors for the John F. Kennedy Library Foundation.
Feinberg has taught at Columbia Law School, University of Pennsylvania Law School, Georgetown University Law Center, New York University School of Law, University of Virginia School of Law, and Benjamin N. Cardozo School of Law. He earned a Bachelor of Arts degree from University of Massachusetts Amherst in 1967 and a Juris Doctor degree from New York University School of Law in 1970.
For additional information, visit the School of Law Graduation website.