Author and Poet Kaitlin Curtice to Lead Discussion on Native American Heritage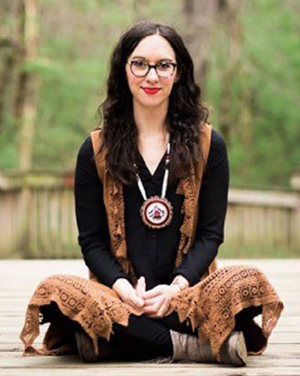 On Tuesday, November 9, 2021, at 6 PM, author, poet, and activist Kaitlin B. Curtice will lead Native American Heritage Night hosted by Pepperdine's Intercultural Affairs. As a Native American raised in the Christian faith, Curtice's work delves into the intersection of Indigenous spirituality, faith, and decolonization within the church.
During the event, Curtice will explore themes from her book, Native: Identity, Belonging, and Rediscovering God, which follows her journey in connecting with her Potawatomi roots and its implications for her identity, faith, and purpose. The night will also feature a breakout discussion to allow attendees to explore what it means to decolonize faith and reconcile their personal identity with collective history.
To learn more about the event or to register to attend, visit the event's website.