Author and Theologian Willie James Jennings to Explore Racial Belonging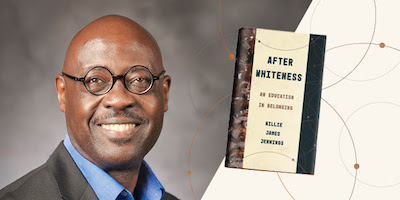 The Office of the Chaplain, the Center for Faith and Learning, and the Religion and Philosophy Division at Pepperdine University will co-host "Discussing Race, Faith, and Education with Willie James Jennings," a free interactive event featuring Yale Divinity School theologian Willie James Jennings about his most recent book, After Whiteness: An Education in Belonging. The two-part discussion will take place via Zoom on Tuesday, January 26, at 9 AM PST.
After Whiteness explores the meaning of education and the central roles of faith and theology. Jennings promotes a formational understanding of education that fosters radical belonging and includes a multitude of voices, particularly those historically underrepresented.
"Dr. Jennings is currently one of the leading voices in the country addressing issues of race and racism from a Christian perspective. Publishing his book in the midst of so much social and racial turmoil in our world certainly adds to the timeliness and relevance of its central themes," explains John D. Barton, director of the Center for Faith and Learning and professor of teaching of religion at Pepperdine. "His book also examines the value of education and theological formation, which adds to its relevance for Pepperdine as we continue our pursuit of academic excellence while effectively and faithfully addressing social and racial issues both on a national level and within the University community."
Barton also expressed his desire for the event to encourage new thoughts, invite meaningful discussions, and inspire community belonging—a central theme in After Whiteness. "We hope this discussion will have a positive influence on what faculty do in their classrooms and how staff and administration think about their various tasks and interactions on campus. We hope it will help us all better understand our own individual responsibilities and our shared Pepperdine mission," he says.
For additional information about the discussion, and to register to attend, visit the event registration website.