Author Karl Zinsmeister to Lead School of Public Policy Discussion on Philanthropy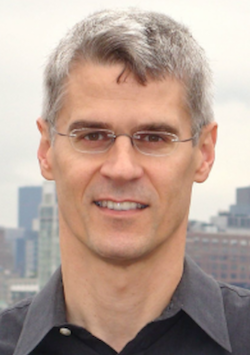 Researcher and journalist Karl Zinsmeister, vice president of publications at The Philanthropy Roundtable, will present "Philanthropy: Can Private Givers End Our Political Frustration?" hosted by Pepperdine University School of Public Policy at The California Club in Los Angeles on Friday, March 10, from noon to 1:30 PM.
Zinsmeister will highlight survey data from his latest book, What Comes Next? How private givers can rescue America in an era of political frustration, and will explore philanthropy, constructive culture change, and working around electoral gridlock. He will also discuss his recent landmark study, TheAlmanac of American Philanthropy, which is a 1,342-page culmination of a multiyear effort to create the authoritative reference on America's fascinating and culturally seminal tradition of solving public problems with private resources.
Currently Zinsmeister oversees all magazine, book, and web publishing at The Philanthropy Roundtable in Washington, D.C. He founded and advises the Roundtable's program on philanthropy for veterans and service members. He has authored 12 books, including two different works of embedded reporting on the Iraq war, a book on charter schools, a storytelling cookbook, and a graphic novel published by Marvel Comics. He has also made a PBS feature film and written hundreds of articles for publications ranging from the Atlantic to the Wall Street Journal.
Earlier in his career he was a Senate aide to Daniel Patrick Moynihan, the J. B. Fuqua Fellow at the American Enterprise Institute, and editor-in-chief for nearly 13 years of The American Enterprise magazine. From 2006 to 2009, Zinsmeister served in the West Wing as the president's chief domestic policy adviser and director of the White House Domestic Policy Council.
Attendance is free, and registration is required. For additional information about the event, and to register to attend, visit the School of Public Policy website.