Author Liz Mohler to Lead Career Workshop in Irvine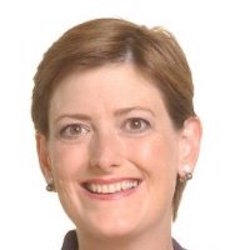 Pepperdine Graziadio School of Business and Management will host the professional development workshop, "What Color is Your Parachute - What Job is Right for You?" at Irvine Graduate Campus on Thursday, May 25, from 6 to 8 PM.
With insights from Richard Nelson Bolles' book What Color is Your Parachute?–one of the most highly regarded career advice books to date–this entertaining and highly-interactive workshop will teach participants to identify the steps necessary to decide on a job goal. The session will incorporate the importance of values in career decisions, provide a tool to identify participants' top five values, and examine why this is the most important tool in finding a job that will promote a sense of fulfillment.
The concept of a "taxi" job and a system for charting potential satisfaction levels on different careers will be introduced. The RIASEC theory of career development will also be explored through a "party" exercise where participants will choose the corner of the room based on their interests. The top two most commonly asked interview questions will be discussed as well.
Career coach Liz Mohler will lead the session. The author of If the Job Fits Get It! Securing a Great Job Fast, Mohler helps people realize their potential, visualize their goals, and actualize their dreams. She has worked as a career counselor for over 20 years, helping thousands of students transition from college life to the professional world.
Mohler holds a master's degree in counseling and vocational assessment from University of Arizona, Tucson. She is a member of the National Speakers Association and teaches in their Speakers Academy.
For additional information about this free event, and to register to attend, visit the Graziadio School page on the Eventbrite website.