Author Michael Walsh Discusses Critical Theory for Davenport Discussion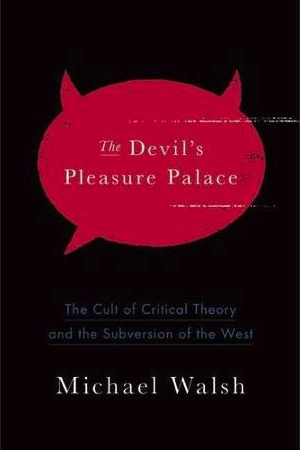 Author Michael Walsh will speak on his newly-released book, The Devil's Pleasure Palace: The Cult of Critical Theory and the Subversion of the West (Encounter Books) on Thursday, August 27, at 12 noon, in SPP 175 on the Drescher Graduate Campus, Malibu. Part of the Davenport Discussions series at the Pepperdine University School of Public Policy Davenport Institute, Walsh will examine the ways critical theory took root in America and, once established and gestated, has affected nearly every aspect of American life and society–and what can be done to stop it.
How did we get here? In a sweeping and thoroughly original polemic that recalls Camille Paglia's seminal Sexual Personae, Robert Bork's Slouching Towards Gomorrah, and even Robert McKee's Story, screenwriter and critic Michael Walsh surveys Western cultural decline through a lens of sex, religion, high and pop art—and weaves in the fascinating story of how a small band of central European nihilists, known as the Frankfurt School, penetrated and subverted America's psyche.
In 21st century America up is down, black is white, life is death, and male is female. The Devil's Pleasure Palace traces our willingness to negotiate away these most obvious truths to the advent of "critical theory," whose assault on Western values and institutions, including Christianity, the family, conventional sexual morality, and patriotism hobbled the West's cultural confidence. For while "critical theory" was hatched in the ivory towers of Morningside Heights, Walsh shows how it quickly seeped into the water supply and permeated all areas of American cultural life.
The Devil's Pleasure Palace is a political book with x-ray vision, peering through today's left-right divide to a different set of cultural struggles. It is about Milton versus Marx and Marcuse, the everyday American against the scheming intellectual, and, above all, about redemptive truths versus Mephistophelean fantasies.
Walsh is a journalist, author, and screenwriter, whose work includes six novels, seven works of nonfiction, and a hit Disney movie. The former classical music critic of Time magazine, he is now a regular contributor of political and cultural commentary to PJ Media and National Review, and an occasional op-ed columnist for the New York Post.
Among his awards are the ASCAP-Deems Taylor Award for distinguished music criticism, in 1979, and the American Book Award prize for fiction for his gangster novel, And All the Saints, in 2004.
Each semester, the Davenport Institute at the Pepperdine School of Public Policy hosts a series of lunchtime lectures, Davenport Discussions, with practitioners, journalists, innovators, and researchers who speak to students on a wide range of issues from state and local finance to the use of technology in government to the outlook for cities in a state budget crisis and much more. These interactive sessions give students an opportunity not only to hear from experts in the field, but also to ask questions and make personal connections, as well.
For more information about this event, visit the School of Public Policy website.