Bid on a Date and Support a Great Cause Through Charity Date Auction
Pepperdine's MBA Challenge For Charity (C4C) is hosting its popular Annual Charity Date Auction from 9 p.m. to 1 a.m. on Thursday, Feb. 12 at V-Lounge, 2020 Wilshire Boulevard, in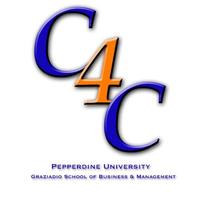 Santa Monica.
The evening will include bachelors and bachelorettes paired with a fun date activity then "sold" in live auction format to the highest bidder. All proceeds benefit three local charities: Boys & Girls Club, Children's Lifesaving Foundation, and Special Olympics.
The MBA Challenge for Charity (C4C) is a nonprofit 501(c)3 organization that draws on the talents, energy and resources of MBAs from nine West Coast business schools (Pepperdine, Stanford, USC, UCD, UCI, UCLA and University of Washington, USF, UC Berkeley) to raise funds and volunteer for the Special Olympics and other charities throughout the year.
The Pepperdine chapter represents C4C by providing financial support and volunteer assistance to the Special Olympics and the Children's Lifesaving Foundation. C4C is the primary charity cause sponsored by the Malibu Graduate Business Society (MGBS), the student government association for the full-time MBA program at Pepperdine University.
Cost to attend is $10 presale, or $20 at the door. For more information, please visit the C4C Charity Date Auction site.