Pepperdine University Celebrates Black History Month 2023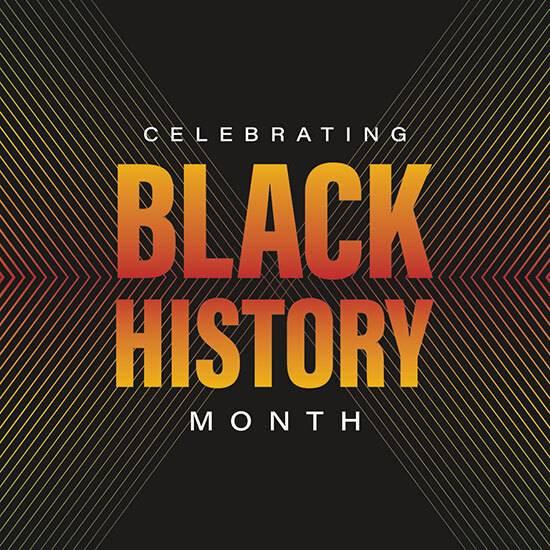 February is Black History Month, which was officially recognized in 1976 as part of the United States' bicentennial celebrations. Pepperdine invites the University community to explore a range of activities and events to honor the contributions of Black Americans, including:
Caruso School of Law: Dean's Speaker Series
Wednesday, February 1 | 12:40 to 1:30 PM | Caruso Classroom D and Virtual
Sanford S. Williams, deputy managing director at the Federal Communications Commission, will speak about accessibility, diversity, and digital discrimination. To attend virtually, please register.
Graduate School of Education and Psychology: Speaker and Student Panel Series
Tuesday, February 2, to Thursday, February 23 | Virtual
The Center for Global Partnerships and Learning, in partnership with the Graduate School of Education and Psychology, is sponsoring multiple online events throughout the month. Speakers include: Reverend Sharletta Green on "Celebrating the Significance of Black History Month" (February 2 at 6 PM), Kai Dupe on "Access Denied" (February 7 at 6 PM), Vice President for Community Belonging and Chief Diversity Officer J. Goosby Smith on "The Meaning of Black History Month" (February 15 at 6 PM), and Wylin Wilson as the keynote speaker (February 20 at 3 PM). Student panels will be held on February 9, 16, and 23, all at 6 PM. Register to attend any of these virtual events.
Graduate School of Education and Psychology: Margaret J. Weber Distinguished Lecture Series
Wednesday, February 15 | 5:30 PM | Room 203, West Los Angeles Graduate Campus and Virtual
Moderated by Carlos Jimenez, manager of writing support services and adjunct professor at the Graduate School of Education and Psychology, a distinguished panel of leaders will discuss "Prioritizing the Humanity of DEI" with a focus on the humanity of diversity, equity, and inclusion efforts from a spiritual, organizational, and law perspective. Registration is available on the event website.
Caruso School of Law: Judges Panel Discussion on Diversity in the Judiciary
Monday, February 20 | 12:40 PM | Mendenhall Appellate Courtroom
A group of Black Pepperdine alumni who serve as judges will talk about the experience of being a Black judge. Lunch will be served.
Office of Intercultural Affairs and Pepperdine Libraries: Disrupting Racism Through the Lens of the Arts
Tuesday, February 21 | 11:30 AM | Lecture in the Payson Library Surfboard Room
1 PM | Q & A Luncheon in the Intercultural Affairs (ICA) Lounge
5:30 PM | Performance in the Light House
The Intercultural Affairs office and Pepperdine Libraries are pleased to present a lecture by Ronald C. McCurdy, professor of music at the Thornton School of Music at the University of Southern California, where he also serves as assistant dean of the Justice, Equity, Diversity, and Inclusion Committee. As part of his lecture, "Disrupting Racism Through The Lens of the Arts," Dr. McCurdy will discuss his work based on Langston Hughes' Ask Your Mama: 12 Moods for Jazz. This collection of poems serves as Hughes' social commentary on the struggle for freedom and equality for Africans and African Americans in the 1960s. Registration for the lecture is available on the event website.
Graziadio Business School: Screening of The 1619 Project: Perspectives and Discourse
Tuesday, February 21 | 6 PM | Virtual
Join us for a screening of Nikole Hannah-Jones' fourth episode of her second docuseries, The 1619 Project: Perspectives and Discourse on Hulu. This episode focuses on the economy that slavery built and highlights "how the institution of slavery turned a poor, fledgling nation into a financial powerhouse." After the screening, panelists will share their perspectives in a discussion moderated by Dr. J. Goosby Smith, vice president for community belonging and chief diversity officer. Panelists include: Dr. Arman Davtyan, assistant dean of enrollment management at the Graziadio Business School; Anthony M. Penman (JD, MBA '15, PKE-134), financial services professional at New York Life Insurance Company; Brandi Harleaux (MBA '12), CEO and owner of South Post Oaks Recycling Center and Graziadio Business School Board member; Julie Awopetu (MBA '22); Stasia Washington (MBA '13, PKE-129), senior managing director at First Foundation Advisors; and Dr. Stephen Rapier, full-time MBA academic chair and assistant professor of marketing at the Graziadio Business School. We invite you to donate during registration to support the Cedric Watkins Graziadio Diversity Scholarship founded by the Graziadio Business School Board in memory of beloved board member Cedric Watkins. This fund provides scholarship resources to deserving students from underrepresented communities. Registration for the event is available on the event website.
School of Public Policy—Davenport Institute for Public Engagement and Civic Leadership: A Conversation with Black Leaders in Local Government
Monday, February 27 | 12 PM | Virtual
In honor of Black History Month, the Davenport Institute is pleased to bring together Black leaders from local government to share their career journeys, challenges, contributions, and wisdom. This free, virtual event will take the form of an organic panel discussion and will be moderated by Pat Martel, ICMA West Coast Regional Director, Former City Manager, Daly City. Panelists include: Troy Brown, ICMA-CM, City Manager, City of Moorpark; Artie Fields, City Manager, City of Inglewood; Ingrid Hardy, Assistant City Manager, City of Thousand Oaks; Kurt Wilson, Executive Director, Western Riverside Council of Governments. Registration for the event is available on the event website.
Caruso School of Law: Screening of Unspoken Documentary
Tuesday, February 28 | 12:40 PM | Caruso Room SR-1
Enjoy a screening of the documentary film, Unspoken, which takes an in-depth look at the Christian heritage in Africa, followed by an insightful discussion about how historical events have shaped today's perspective of Christianity.
Caruso School of Law: Third Annual Belonging Awards
Rescheduled to Friday, March 17 | 6 PM | Light House
Celebrate the diversity of the students, faculty, staff, and alumni of the School of Law. This evening of dinner and entertainment will honor student organizations that thoughtfully promote diversity, belonging, and important views at the school; alumni who promote diversity and belonging in their professions; and faculty, staff, and individual students who exemplify diversity, inclusion, and belonging at the School of Law. Robin S. Toma, executive director of the Los Angeles County Commission on Human Relations and a decorated civil and human rights attorney, will be the keynote speaker. Tickets may be purchased on the event website.
For additional information about events celebrating Black voices from across the University, please visit Pepperdine University's Black History Month website.