Blues Hall of Famer Robert Cray to Perform at Smothers Theatre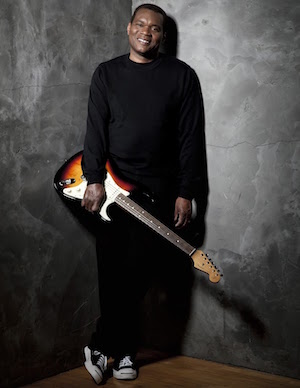 Legendary blues guitarist, singer, and songwriter Robert Cray will bring his soul-filled ballads and timeless R&B to Smothers Theatre in Malibu on Thursday, December 8, at 8 PM.
Open ears and an open mind are the essence of singer, guitarist, and songwriter Cray's approach to writing, recording, and playing music. He has created a sound that rises from American roots and arrives today both fresh and familiar. In just over 40 years Cray and his band have recorded 20 studio releases, 15 of which have been on the Billboard charts, and played at bars, concert halls, festivals, and arenas around the world. There are five Grammys with Cray's name on them, and he has a suitcase full of Blues Music Awards. Cray was also recently inducted into the Blues Hall of Fame.
Growing up in the Northwest, Cray listened to the gospel of the Five Blind Boys of Mississippi, Bobby Bland's soul, Jimi Hendrix's rock guitar, and the Beatles' pop sounds. He would bring all of the influences into play throughout his career, but his teenage band was captivated by Southern soul and the blues.
Following the path of fame taken by blues-based rockers like Johnny Winter and Stevie Ray Vaughan, Cray became a sensation, leading his band in concerts at large arenas and rock festivals. He was the first African American artist since Jimi Hendrix to rise to such fame in rock music.
With soaring record sales and a packed touring schedule, the Cray Band recorded six CDs in the 90s. Cray produced Shame + A Sin, which referenced his blues roots, in 1993. It was followed by two more self-produced recordings, Some Rainy Morning and Sweet Potato Pie. Recorded in Memphis and featuring the famed Memphis Horns Sweet Potato Pie was the Cray Band's most soulful album to date. The next recording Take Off Your Shoes delved even deeper into Memphis sounds of the 60s.
In the next decade the Cray Band recorded seven CDs, three of them live, and two—Twenty and This Time—were nominated for Grammys. The group's most recent recordings, Nothing But Love and In My Soul put the band back on the Billboard Charts.
In August 2016 the Mascot Label Group celebrated the vibrancy of the Cray Band's music with the release of 4 Nights of 40 Years Live. Through clips of concerts from the 80s and four recent shows, the evolution from the Cray Band unfolds. Comments by Cray and band members add depth, and interviews with Eric Clapton, Keith Richards, Bonnie Raitt, Jimmie Vaughan, and Buddy Guy put the band in perspective.
Ticket prices range between $10 and $70, and are required for attendance. For additional information about the performance, and to purchase tickets, visit the Center for the Arts website.