Caroline MacDonald to Lead Inaugural Summer Leadership Lunch Series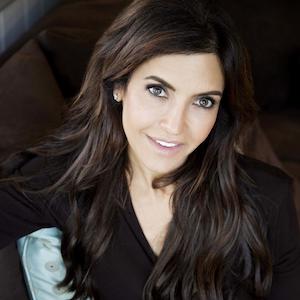 Alumna Caroline MacDonald (MBA '13), vice president of sales and marketing at Rosewood Hotel Group, will lead the first session of the Summer Leadership Lunch Series at the Encino Graduate Campus on Friday, July 12, at noon.
In her current role, MacDonald is responsible for directing and implementing marketing and brand strategy for Rosewood Hotels and Resorts, New World Hotels and Resorts, and KHOS, a new brand under development launching in China later this year. She is responsible for delivering strategic marketing, brand vision, and leadership across all channels of customer segments within the portfolio globally. She provides vision as a thought leader for the organization, driving consumer preference across the collection.
Prior to joining Rosewood Hotels and Resorts, MacDonald served as chief marketing officer for Auberge Resorts, executive positions in sales and marketing with Pinehurst Resorts and Carefree Resorts, and sales at DoubleTree/Canadian Pacific Hotel. Before embarking upon a career in the hospitality industry, MacDonald was a staff sergeant in the United States Air Force, working in systems management while stationed in Europe.
MacDonald was recently recognized as one of Los Angeles' Woman of Influence by American City Business Journals and Bizwomen for 2016. She was also honored by the Graziadio School as an alumna who exemplifies integrity, stewardship, courage, and compassion, while enriching the ever-changing business world through superior skills and an entrepreneurial spirit.
The Summer Leadership Lunch Series is designed to provide students with the opportunity to engage in shared experiences involving continued learning and the enhancement of leadership skills through connections with notable alumni. The program features informal conversations with esteemed alumni, provides insights into their journey, and offers career advice takeaways.
For additional information about the Summer Leadership Lunch Series, and to register to attend, visit the Pepperdine Graziadio Business School website.