Caruso School of Law to Explore Legal Drama Just Mercy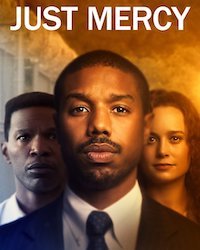 Pepperdine Caruso School of Law will present a panel session exploring the 2019 cinematic legal drama, Just Mercy, based on a memoir of the same name by celebrated Alabama-based public interest attorney, Bryan Stevenson. Chalak Richards (JD '12), incoming assistant dean for student life, diversity, and belonging at Caruso School of Law, will lead the hour-long online discussion on Thursday, July 16, at noon PDT.
Offering insights from several practitioners in criminal justice reform from the Caruso School of Law community, participants are encouraged to watch the film and come prepared to analyze its prominent themes.
For additional information about the event, and to register to attend, visit the Caruso School of Law page on the Engage website. For those interested in giving to the Student Emergency Fund at Caruso School of Law, established to ensure that Pepperdine students receive the instruction and support they need during the coronavirus pandemic, gifts can be donated during the registration process.