Caruso School of Law to Host "Presidential Leadership in Times of Crisis" Conference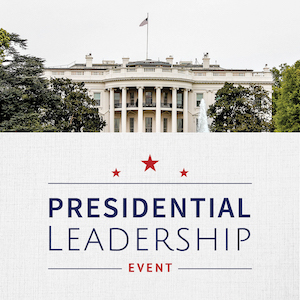 On October 29, Pepperdine Caruso School of Law will host the online conference, "Presidential Leadership in Times of Crisis," at 1 PM. Throughout the two-hour event, the nation's leading historians and legal scholars will offer insights regarding the critical leadership provided by United States presidents in meeting the challenges of their time.
Paul L. Caron, Duane and Kelly Roberts Dean and professor of law at Caruso School of Law, will commence the conference with a special introductory message. A distinguished panel of guest speakers, which will include faculty from Pepperdine as well as other reputable universities, will lead the discussions.
The panel will feature:
Beneficial Professor of Law, Harvard Law School
Marion Rice Kirkwood Professor of Law, Stanford Law School
Dean of the College of Liberal Arts and Sciences and Professor of English, Lipscomb University
Hugh and Hazel Darling Chair in Law and University Professor of History, Pepperdine Caruso School of Law
W. St. John Garwood and W. St. John Garwood, Jr. Centennial Chair, The University of Texas School of Law
Professorial Lecturer in Law, The George Washington University Law School
Herman O. Loewenstein Chair in Law, Vanderbilt Law School
William H. Webster Chair in Dispute Resolution and Professor of Law, Pepperdine Caruso School of Law
Former Administrative Law Judge
Associate Director for Advocacy Empowerment and Faith, Pepperdine Caruso School of Law
Participants may use this Google Form to submit questions in advance, some of which will be posed to the panel at the end of the prepared portion. Two hours of CLE credit is available for lawyers registered in California. Lawyers who practice outside of California may check their CLE credit requirements with their state bar.
For additional information about the free conference, and to register to attend, visit the Caruso School of Law page on the Engage website.