CBS on Tour Program to Visit Graziadio School of Business and Management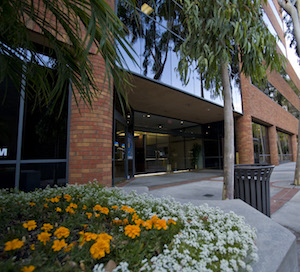 Community outreach program CBS on Tour will visit the Pepperdine Graziadio School of Business and Management at Encino Graduate Campus on Thursday, March 16, from 6 to 8 PM.
Through the CBS on Tour program, executives visit universities and junior colleges to speak with students about career opportunities in the entertainment industry, focusing on positions both in front of and behind the camera.
The program was created in 2011 to expose students in largely diverse regions and institutions about the vast occupational options available in entertainment. The goal of this initiative is to create a direct pipeline for diverse individuals from academia to the professional world, and diversify the networks and studios on an executive level. Since the inception of the program, CBS has seen an increase in the numbers of students applying for internships.
For additional information about this free event, and to register to attend, visit the Graziadio School page on the Eventbrite website.