Center for the Arts to Present Across the Great Divide Concert
Two accomplished bands, Dustbowl Revival and Hot Club of Cowtown, willcome to Pepperdine for a special anniversary concert at Smothers Theatre in Malibu on Tuesday, March 19, at 8 PM.
In celebration of the 50th anniversary of The Band, two of today's defining American roots groups join in an evening of their own songs and a special tribute to the iconic albums Music from Big Pink and The Band. This special double-bill honors the legacy of the enormously influential Grammy award-winning Canadian group The Band, whose mix of country, rock, blues, and soul earned them a 1994 induction into the Rock and Roll Hall of Fame.
Eclectic octet Dustbowl Revival blends folk-Americana and Stax-era soul into a genre-hopping, time-bending dance party. With strings, brass, dueling vocals, and more, the winners of "Best Live Band" by L.A. Weekly exemplify everything shows should be: "hot, spontaneous, engaging and, best of all, a pleasure to hear."
Joining them is Austin-based trio Hot Club of Cowtown, which delivers hot jazz and Western swing light and tight, like tumbleweeds made of velvet. Inspired by European hot jazz and vintage American roots music, these Texas Western Swing Hall of Famers have shared stages with Bob Dylan, Willie Nelson, and Roxy Music.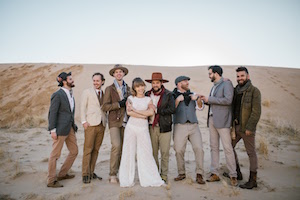 About Dustbowl Revival
Dustbowl Revival is an Americana Soul band with eight full-time members who mash the sounds of New Orleans funk, bluegrass, soul, pre-war blues, and roots music, into a genre-hopping, time-bending dance party that coaxes new fire out of familiar coal. Dustbowl Revival is touring behind their self-titled, fourth studio album which spent three weeks on Billboard charts, hit #1 on Amazon Americana-Alt-Country, #2 on Amazon Folk, and has spent 13 weeks on the Americana radio chart peaking in the Top 20.
The band was founded in 2008 in the bohemian enclave of Venice Beach, California. Over the last five years Dustbowl Revival has become known for their free-flowing and joyous live shows, combining their funk rhythm and brass section with a fast-picking string band section opening for bands as diverse as Lake Street Dive, Trombone Shorty and The Preservation Hall Jazz Band, touring China as a guest of the state department and headlining festivals like Delfest, Floydfest, Hardly Strictly Bluegrass, and recently Bergenfest (Norway) and Tonder Festival (Denmark). The band received a big wave of attention with their music video that featured famous actor Dick Van Dyke for "Never Had to Go", which garnered over 10 million cumulative views. That video is now airing in an HBO Doc titled If You're Not in the Obit, Eat Breakfast starring Jerry Seinfeld, Mel Brooks, and Dick Van Dyke.
While the band has been known for their old-time and bluegrass roots, they have departed from those styles and evolved more into modern soul music. Now, with Grammy Award-winning producer Ted Hutt (Old Crow Medicine Show, Gaslight Anthem, Dropkick Murphys) who collaborated on the recent album, Dustbowl Revival brings it on, in the good company of neo-Soul contemporaries such as Nathaniel Rateliff & The Night Sweats and St. Paul & The Broken Bones. The album delivers eleven hot tracks, dominated by love-triangle funk & soul, tenderized with a nod to the unlikely possibility of true love — i.e. "Honey I Love You," with Grammy Award-winning blues artist Keb' Mo' sitting in.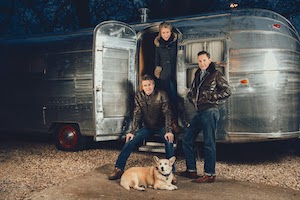 About Hot Club of Cowtown
Hot Club of Cowtown is celebrating its 21st anniversary during the 2018–2019 touring season. Since its beginnings in the late 1990s, Hot Club of Cowtown's star has continued to rise as its reputation for jaw-dropping virtuosity and unforgettable live shows has become the band's global brand. Lauded for its "down-home melodies and exuberant improvisation" (The Times, London), Hot Club has always woven a combination of seemingly disparate styles together to its own magical effect, setting up camp "at that crossroads where country meets jazz and chases the blues away" (The Independent), remaining "conscious always that above all else, the music is for dancing and an old-fashioned good time" (New York Times).
The band's musical alchemy has been described as "another breathless journey in the Texas tardis" (The Times, London), while American Songwriter observed that "the excellent three players of this band could be doing anything but have chosen to honor the greats of jazz and swing with their sound." The Belfast Telegraph calls Hot Club of Cowtown "a pretty much perfect country trio at the very top of their game," and the New York Times, in a live review described the trio as armed with "an arsenal full of technique and joy."
Hot Club of Cowtown has toured extensively worldwide for over 20 years, both on its own and with with artists including Bob Dylan, Willie Nelson, Gatemouth Brown, the Avett Brothers, Dan Hicks, Bryan Ferry, Roxy Music, the Squirrell Nut Zippers, the Mavericks, Dustbowl Revival, and others. Festivals/career highlights include the Women in Jazz series (part of Jazz at Lincoln Center), the Cambridge Folk Festival (UK), the Glastonbury Festival (UK), the Fuji Rock Festival (Japan), Byron Bay Blues & Roots Festival (AU), the National Folk Festival (US and AU), the Stagecoach Festival, the Winnipeg Folk Festival (CA), Waiting for Waits Festival (SP), the grand opening of the Country Music Hall of Fame and Museum in Nashville, Tennessee, The Barns at Wolf Trap, the Rochester Jazz Festival, the Strawberry Festival, the Hardly Strictly Bluegrass Festival, traveling as US State Department Musical Ambassadors to Azerbaijan, Armenia, Algeria, the Republic of Georgia, and the Sultanate of Oman, and being inducted into the Texas Western Swing Hall of Fame.
Tickets prices range between $10 and $40 and are required for admission. For additional information about the performance, and to purchase tickets, visit the Center for the Arts website.
Photo credit: Austin Airstream