Center for Faith and Learning Announces Leadership Changes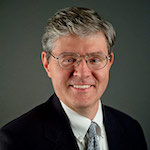 Paul J. Contino, associate director of the Center for Faith and Learning at Pepperdine University, has stepped down after 17 years of service. Jennifer Smith, associate professor of English at Seaver College, will replace him and help lead the center's many initiatives as the new associate director.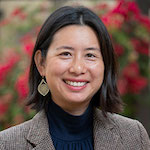 "I am deeply grateful for the opportunity to contribute to the Christian mission of Pepperdine University," said Contino, adding that he plans to remain actively involved with the center while looking forward to a new generation of leadership. "Over the years, conversing with faculty from all five Pepperdine schools about issues integral to our academic vocation has been one of the highlights of my professional career."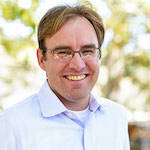 In her new role, Smith will help coordinate new faculty retreats and some of the center's other conferences and workshops. John Peterson, who also serves as associate professor of English at Seaver College, has also been named a new associate director with a special projects appointment, filling the role previously occupied by the center's current director, John Barton. Peterson will oversee the center's vocational initiatives and serve as liaison to the Network of Vocational Undergraduate Education (NetVUE).
"Paul's contributions and leadership have been immense over the years. It would be difficult for me to overstate the gratitude and indebtedness we feel toward him," expressed Barton, director for the Center for Faith and Learning and professor of teaching of religion at Seaver College. "Jennifer and John have both been involved in the center's work for several years, and I am especially enthusiastic about the contributions they will now offer in these new leadership positions."