Center for Women in Leadership Presents Women in Leadership in Higher Education Conference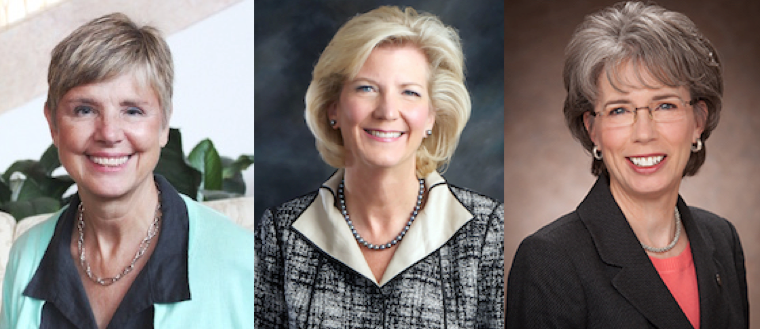 The Pepperdine Center for Women in Leadership (CWIL), in partnership with Human Resources, will host Women in Leadership in Higher Education, a special, one-day conference at the Wilburn Auditorium at the Drescher Graduate Campus in Malibu on Monday, March 7, from 7:45 AM to 6 PM.
In celebration of National Women's History Month, Women in Leadership in Higher Education is designed for all women, particularly faculty, staff, and students who aspire to higher levels of influence and professional development. Participants will learn from top women leaders in the field of higher education and receive encouragement, direction, support, and education related to career advancement, personal influence, professionalism, discernment of vocational calling, and leadership gravitas.
Keynote speakers include Sally Helgesen, international author, speaker, and consultant; Shirley V. Hoogstra, president of the Council for Christian Colleges & Universities; and Pamela A. Eibeck, president of University of the Pacific.
The conference will also host 21 presenters, all of whom have decades of professional leadership experience in a variety of fields, such as psychology, ministry, mathematics, and communications. Some of these presenters currently serve as Pepperdine faculty members, including Stephanie B. Blondell, Bernice Ledbetter, Regan Harwell Schaffer, and Helen Easterling Williams.
In alignment with the mission of CWIL, the goal of this one-day conference is to contribute to a sense of preparedness for professional advancement, influence, and impact for women of all ages and at all stages of their careers.
Those interested in participating in this sold-out event can view the conference via live webcast. To register for the free streaming service, and for additional information about the conference, visit the CWIL website.