Childsplay Theatre Company's Go, Dog. Go! to come to Smothers Theatre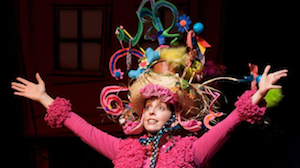 Internationally recognized theatre company Childsplay will bring its production of Go, Dog. Go! to Smothers Theatre in Malibu on Sunday, October 1, at 2 PM.
The adventures adapted by Allison Gregory and Steven Dietz from P.D. Eastman's modern classic come to life in a frolicking musical composed by Michael Koerner, offering an array of surprises, color, clowning, and vaudeville. Following six loveable dogs through their adventures in cars, hats, a moonlit boat ride, and even a wild game of ball, this hilarious visual spectacle manages to sneak in some important lessons about life between innings.
Ticket prices range between $10 and $20, and are required for attendance.
For additional information, and to purchase tickets, visit the Center for the Arts website.