Classic Rock Orchestra Group to Perform the Beatles Abbey Road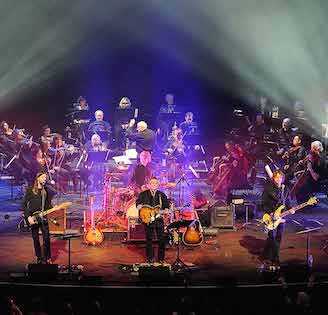 In celebration of the 50th anniversary of the Beatles' final studio album, Abbey Road, a handpicked collection of world-class musicians from Classic Albums Live will deliver a cover-to-cover performance of many of the most-recognized Beatles songs at 8 PM on Saturday, January 11, at Smothers Theatre. The performance will include renditions of "Something," "Come Together," and "Here Comes the Sun" from the iconic album.
Founded in 2003, the Classic Albums Live concert series takes the greatest albums ever recorded and recreates them live on stage—note for note, cut for cut. With more than 100 shows a year across North America, Classic Albums Live has drawn thousands of music lovers and experienced massive success in performing arts centers and theatres.
For more information, and to purchase tickets, visit the Lisa Smith Wengler Center for the Arts website.