Comedian Mark Nizer to Perform at Smothers Theatre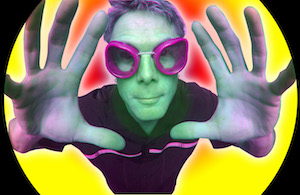 Juggler and comedian Mark Nizer will bring his family-friendly unique comedy, world-class juggling, movement, music, and technology to Smothers Theatre in Malibu on Sunday, April 23, at 2 PM.
The phrase "nothing less than brilliant" (Performance Magazine) has been used to describe Nizer's outrageous comedy antics and expertly crafted juggling feats. His wild exploits have landed him on MTV, HBO's Just for Laughs, Arsenio Hall, Bob Hope and Other Young Comedians, Comic Strip Live, and LA Law. He has opened for Jerry Seinfeld, Bob Hope, George Burns, John Byner, Gladys Knight, The Temptations, Johnny Mathis, Ray Charles, and Barry Manilow.
Making the impossible possible and the improbable probable, Nizer has taken his one-man show to a variety of venues around the world, including The Improv, The Comedy Store, Walt Disney World, numerous college campuses, and all major cruise lines. He has also performed in thousands of opera houses, civic centers, festivals, and performing arts centers including the Kennedy Center and Lincoln Center for the Performing Arts.
Nizer, who sometimes plans his next tricks during hang gliding excursions, will awe his audience with show-stopping tricks and technology. Whether juggling four brilliant lasers at 1,000 RPM, or five ping pong balls thrown 20 feet in the air using only his mouth, or the unlikely combination of a 16-pound bowling ball, a lit propane torch, and a buzzing chain saw, Nizer is "simply incredible" (Entertainment Weekly).
Ticket prices range between $10 and $17, and are required for attendance. For additional information about the performances, and to purchase tickets, visit the Center for the Arts website.