Davenport Discussion: Careers in Local Government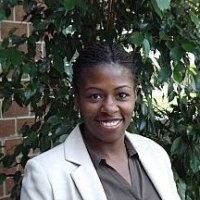 Ingrid Hardy will be speaking about her experience as community services superintendent for the City of Santa Clarita, California, as well as careers in local government on Wednesday, March 18, 2015, at noon, in SPP 175. This lecture is part of the Davenport Discussion series hosted by the School of Public Policy's Davenport Institute for Public Engagement and Civic Leadership.
Each semester the Davenport Institute hosts a series of lunchtime Davenport Discussions with practitioners, journalists, innovators, and researchers who speak to students on a wide range of issues from state and local finance to the use of technology in government to the outlook for cities in a state budget crisis and much more. These interactive sessions give students an opportunity not only to hear from experts in the field but to ask questions and make personal connections as well.
For more information, please contact Ashley Trim at 310.506.6878.