Deryck J. van Rensburg Announced as Dean of the Graziadio School of Business and Management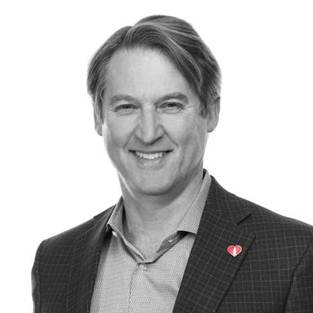 Deryck J. van Rensburg has been named dean of the Graziadio School of Business and Management at Pepperdine University. The former president of global ventures at The Coca-Cola Company will begin his responsibilities at the Graziadio Business School on November 1, 2016.
"After a careful search, with thoughtful faculty engagement throughout, I believe we have found just the right leader for this next chapter in the history of the Graziadio School of Business and Management," says Pepperdine University president Andrew K. Benton. "In Deryck van Rensburg we have found an experienced, global strategic leader for our future. We welcome Dr. van Rensburg and his family to the Pepperdine community with great anticipation."
Van Rensburg brings to Pepperdine 32 years of international business experience in leadership roles with The Coca-Cola Company, and formerly with Unilever PLC, where he held roles in the United States, Germany, the United Kingdom, Austria, Greece, Romania, Belgium, and South Africa.
"We are delighted that Deryck van Rensburg will be joining us at the Graziadio School of Business and Management," says Pepperdine University provost Rick R. Marrs. "Deryck brings a wealth of real-world corporate experience and business acumen to the Graziadio School and the University. We look forward to working with him as he transitions from the corporate world to the world of academia."
Recently at Coca-Cola, van Rensburg was responsible for identifying and developing emerging beverage trends in both domestic and international markets, incubating internal innovation, and sourcing external growth through acquisition, entrepreneurial partnering, and equity investments. Prior to his U.S. assignments, van Rensburg was president of several large businesses for The Coca-Cola Company, such as the Germany and Nordic Division based in Berlin, and the Southeast Europe and Gulf Division based in Athens.
"Pepperdine Graziadio is a world-class business school where innovative program offerings and enhanced student experiences are at the forefront of building value-centered leaders. I'm excited to join this vibrant, thriving community," said van Rensburg. "It will be a great honor to continue the momentum achieved under the leadership of dean David Smith."
Van Rensburg holds a DBA from the University of Manchester in England and an MBA with distinction from the University of Bath in England.
He and his wife Rozanne have four children: three sons, Joel, Micah, and Josiah, and one daughter, Bethany.
Pepperdine is grateful to dean David Smith for his leadership at the Graziadio School during the last two years that saw significant progress in the areas of academics, enrollment, and rankings.
The University also wishes to thank the search committee and all who participated in the search process. The interest and counsel of the University community in the selection process are very much appreciated. Please join us in welcoming Deryck J. van Rensburg to Pepperdine University.